Last numbers for the 10th edition of Ecotrimad on June 12 and 13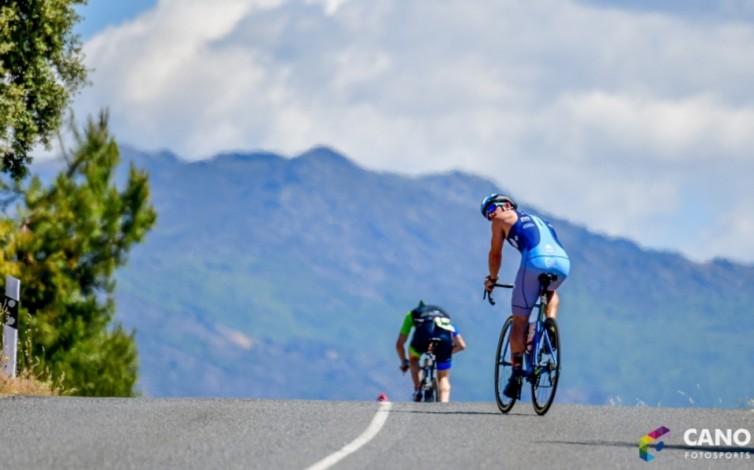 Ecotrimad, one of the most distinctive triathlons nationwide celebrates its 10th edition this weekend in the medieval town of Buitrago de Lozoya in the Community of Madrid.
The test that has among its winners with great references of the national triathlon such as Marcel Zamora, Miquel Blanchart, Gustavo Rodríguez, Ana Burgos and the current long distance champion of Spain Victor Arroyo.
4 distances
The test will host 4 differentiated competitions:
Middle distance
Olympic Without Drafting
Madrid Olympic Triathlon Championship
Sprint
It is expected to exceed 1.500 participants
The organizers plan to exceed 1.500 participants between the 4 events of the weekend.
Last places for the Olympic and Sprint events
The MD and Olympic events without drafting are sold out, although there are still numbers left for the Olympic and sprint on Sunday.
The Saturday, MD and Olympic competitions without Drafting already have the numbers sold out, however, the Sunday tests, the Madrid Olympic Triathlon Championship and the Sprint Triathlon have the last numbers available until Wednesday 9 at 24:00 or until the limit of participants is covered.
10 º aniversario
The organization, after suspending the 2020 edition due to the pandemic, wants to celebrate this 10th anniversary by putting the rest for the return to triathletic normality in such a way that Ecotrimad becomes a real party with recognitions, gifts and music, always following the sanitary measures established by the competent authorities.
Learn More http://ecotrimad.com/