Triathlon News
An athlete runs a marathon pushing his 5 children born prematurely
Can you imagine doing a marathon pushing 5 children?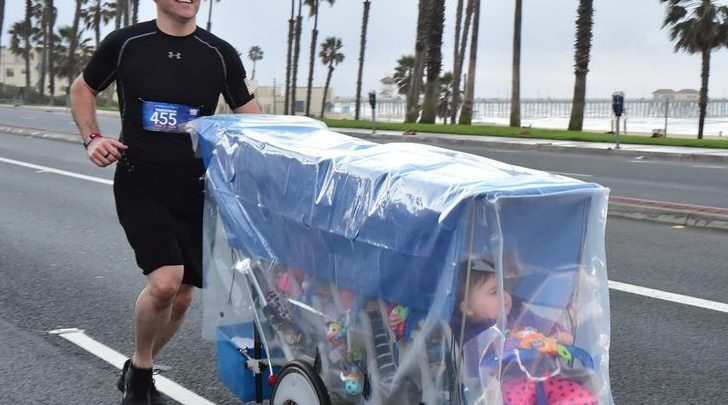 Yes, someone has done it, specifically the North American Chad Kempel from 37 years of age who participated in the Marathon of Surf City (California) pushing a baby cart but with 5 twins the last 3 of February.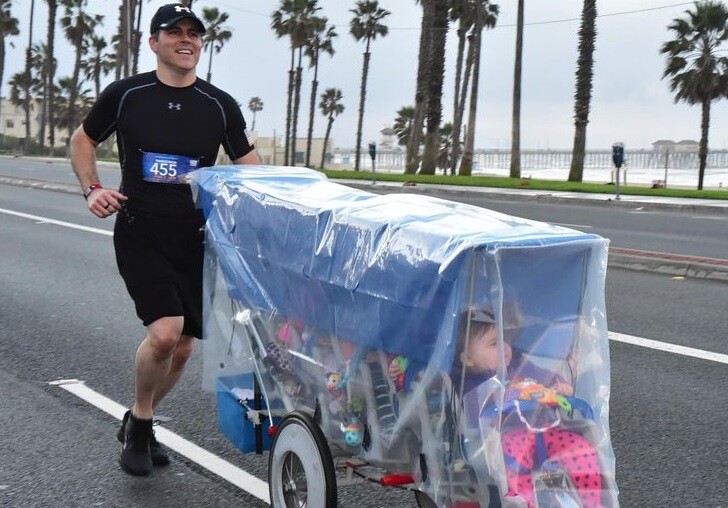 The motivation of this father was to participate in the race because his five twins were born prematurely with only 27 weeks in January of last year. The children had several problems, but now they are enjoying the Running and participating in their first race. Chad is the father of 7 children, including these five twins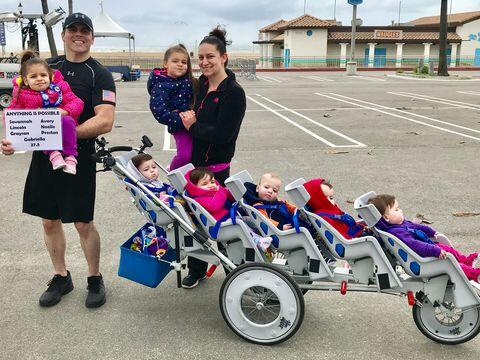 «I never expected to push anyone in a marathon«, Commented to Runner's World. "The hills were especially hard. But when I thought about what the babies went through last year, with all those feeding and breathing tubes, it gave me the strength to get to the end more. Everything is possible. "
Chad completed 7 miles of the test (1,1 more than a marathon), one for each week of his wife's pregnancy.