Triathlon News
A great level in the start list of the Zarautz Triathlon
The edition of this 2019 will be very close in both the men's and women's categories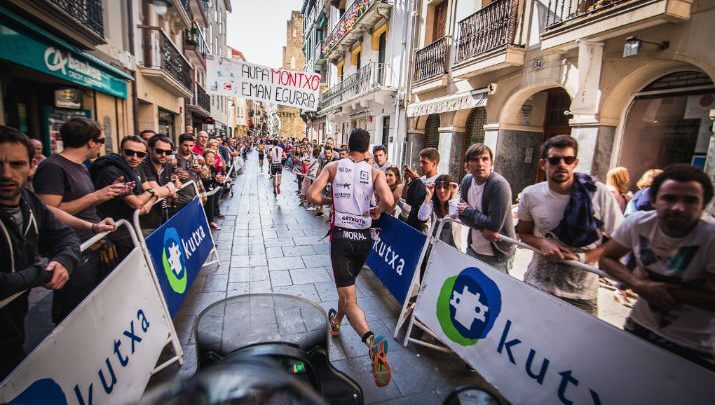 This coming Saturday the 33rd edition of the Triathlon of Zarautz where this year will again have a great poster of professionals with the last four winners of the test.
In the male category tops the list Eneko Llanos, already qualified for Kona and preparing the test, to Gustavo Rodríguez, (winner of last year and who comes from participating in IRONMAN Brazil has been low for the test, Cesc Godoy, Peru Alfaro or Nan Oliveras among others.
In the women's event, we will see a duel again Judith Corachán - Anna Noguera, like the one we saw in the past world LD of Pontevedra where they were silver and bronze respectively. Judith will defend the title won last year.
It will also be necessary to take into account Ruth Brito, Emma Bilham winner of Portocolom Triathlon o Helene Alberdi, Duathlon champion of Spain LD among others.
The test will be held this Saturday, June 8 from three in the afternoon on a circuit: 2,9 km of swimming, 81 km by bike and 20 km of running.
The circuit of Zarauzko Triatloia It is very hard, but it runs through beautiful landscapes, combining sea and mountains. This year the coastal road for the cycling sector has been recovered, giving the test of more beauty.
List of participants
Female participants: Judith Corachán, Helene, Alberdi, Anna Noguera, Dolca Ollé, Ruth Brito, Emma Bilham, Camille Deligny
Male participants: Gustavo Rodríguez, Eneko Llanos, Francesc Godoy, Joan Ruvireta, Cristóbal Dios, Nan Oliveras, Timothy Can Houtem, Julen D Díez, Ander Okamika, Amaury Dehez, Adriá Muñoz, Pello Osoro, Aimar Agirresarobe.
90 women in the 33rd edition
At the end of last year, Zarauzko Triatloia had 2.800 pre-registered,% 40 more than last year. The data shows the prestige and renown that the test has among athletes throughout the State.
Gorka Silvan has highlighted the number of women who will participate in this edition: 90, 32 more than last year. "The increase in this number is very important to us, we are very excited to see more and more women in Zarauzko Triatloia. That data, in addition to being good quantitatively, is qualitatively, since the level of all of them is increasing year after year ".
€ 16.600 in prizes
The following prizes will be distributed in the current edition of Zarauzko Triatloia (same amounts for men and women):
1er classified: 5.000 euros
2nd classified: 2.000 euros
3er classified: 1.000 euros
4nd classified: 500 euros
5th classified: 300 euros
Relive the last edition with the official video
More information: http://www.zarauzkotriatloia.com