A mural in homage to Gómez Noya covers the façade of the Ferrol town hall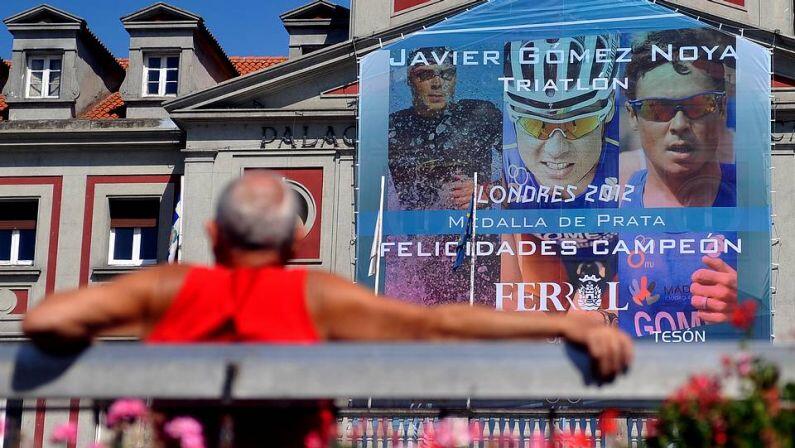 A banner of eleven meters high by nine wide in tribute to triathlete Javier Gomez Noya, covers the main façade of the Council of Ferrol on the occasion of the success achieved at the Olympic Games in London.
The silver won by the man from Ferrol -two-time world champion and three-time winner of the European title- in the triathlon event is the first Olympic medal for a local athlete, and as such the gigantic mural congratulates him for his "courage, strength and tenacity." ». The City Council is already preparing a reception for the athlete "to thank him in person and on behalf of the entire city of Ferrol for this new success," he said in a statement.
lavozdegalicia.es