One more step against doping in the Triathlon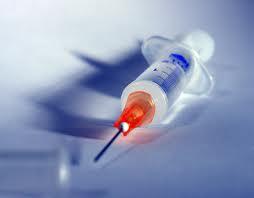 From now on, the names of athletes sanctioned for doping will appear on the CSD website
During the Extraordinary Assembly held on February 19, the FETRI Statutes were modified to include the possibility of publishing the records of those punished for doping on the website of the Higher Sports Council. (CSD).
From now on, the Spanish Triathlon Federation (FETRI), in accordance with the provisions of the UNESCO International Convention against Doping, the anti-doping regulations of the International Federation, as well as the World Anti-Doping Code, will proceed to communicate to the Health and Sports Control and Monitoring Commission the sanctions imposed for offenses committed in the matter of doping (Organic Law 7/2006, of November 22), for their dissemination through the CSD website, the latter being the holder of the disciplinary power in matters of doping, being contrary to Organic Law 15/1999 the subsequent treatment of the published data, by any subject other than the CSD.
In said publication, it will only be allowed to expose the data related to the offender, his sports specialty, the violated precept and the sanction imposed. Likewise, and only when absolutely necessary, the substance consumed or the method used will be communicated.
At the same time, it should be noted that the publication of sanctioning processes is limited to those processes that are final through administrative channels, and any prior disclosure regarding them is prohibited.
In turn, the maximum term for the dissemination of these data may not exceed in any case the stipulated time of suspension or deprivation of the federative license.
Finally, all resolutions adopted in the procedures for imposing disciplinary sanctions for doping processed by the FETRI Sports Disciplinary Committee must include the notification informing the interested party that, in the event of a disciplinary sanction, This may be disseminated on the internet, under the terms established in this precept and in accordance with the provisions of article 5 of Organic Law 15/1999.