A robot prepares to run the Hawaii Ironman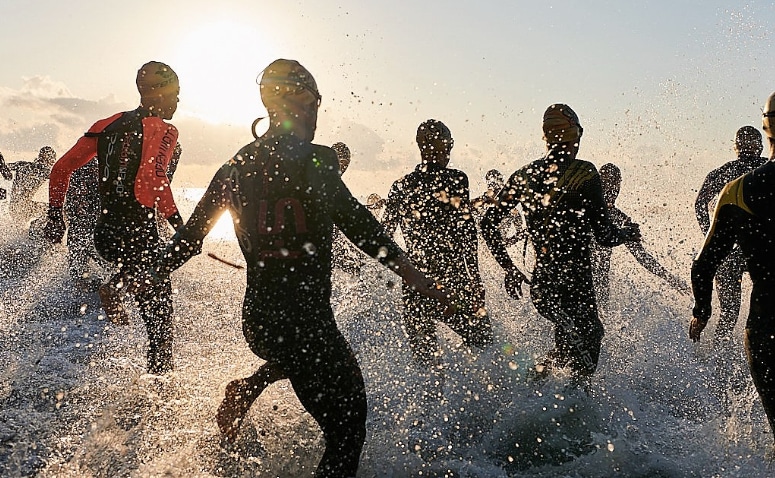 El EVOLTA robot, from the Panasonic company, which three years ago climbed 530 meters in the Grand Canyon of Colorado (USA) with just a couple of batteries thus breaking all records in the world of robotics, is now preparing to Participate in the grueling Hawaii Ironman Triathlon.
The tiny, hand-sized automaton, created by Takahashi Tomotaka, will cycle and run through one of the world's toughest triathlon courses equipped with three different bodies and three rechargeable batteries, the company has announced. "This is very difficult even for an athlete, but I think the challenge is worth it," says Tomotaka. EVOLTA will have to travel 230 kilometers. The time you will have to complete it is one week or 168 hours, which is ten times more than what an athlete would have. "EVOLTA is only one-tenth the height of an adult man, so we realized it would take 10 times as long," Takahashi says. The triathlon challenge begins on October 24 and will continue non-stop for seven days and seven nights.
Takahashi explained that of the three bodies they will use, which include one on a small bicycle and another on a circular rim with a rear wheel for support, the swimming design - mounted on a curved fin created with its outstretched arms - was especially tricky. because it had to work submerged in water.
Our batteries that the robot carries on its back, which will go on sale in Japan on October 21, can be Reload up to 1.800 times. (muyinteresante.es)
Source: .tvcamaguey.co.cu