Triathlon News
A story of overcoming, Kirk Wint runs 50 meters crawling and wins the silver medal
The athlete has won the silver medal in the Special Olympics World Games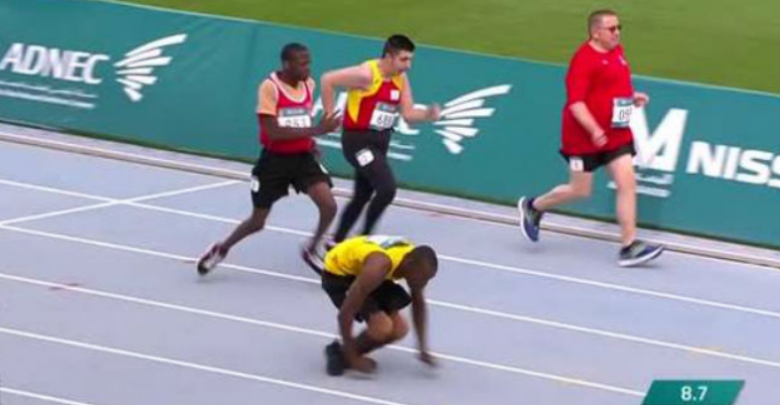 The video of that race is going around the world, as well as his example of courage and determination.
During these days there have been disputed in Abu Dhabi the Special Olympics World Games, a "special Olympics" for athletes with intellectual disabilities where each of the participants is an example of improvement, but we highlight the history of Kirk Wint, a Jamaican who is the idol of Usain Bolt.
Wint, participated to his 17 years of age in a race of 50 meters, that unlike the rest of its participants competed crawling, since it is paraplegic of birth, completing the distance in 14: 59.
All a feat that has been the result of hard work every day in difficult conditions. Since Kirk trains with stones instead of going to the gym.
This work with his arms already had the reward when he gets the gold medal in shot put in the Special Olympics of 2015, when he only had 13 years.
Other times he has not been able to win against competitors without physical disabilities, but Kirk Wint always reaches the goal. And is that his goal is to get the admiration of the whole world and in that race does not win or Usain Bolt.
In social networks, his compatriot Usain Bolt was one of the first to congratulate you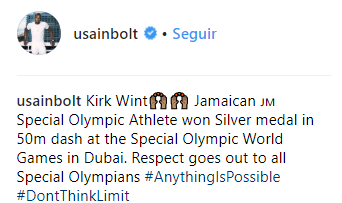 A great example of overcoming.