Triathlon News
Two stories to admire in the IRONMAN 70.3 FLorida
A triathlete, ends up dressed as Bombera and Dylan Davison without a stomach manages to finish the test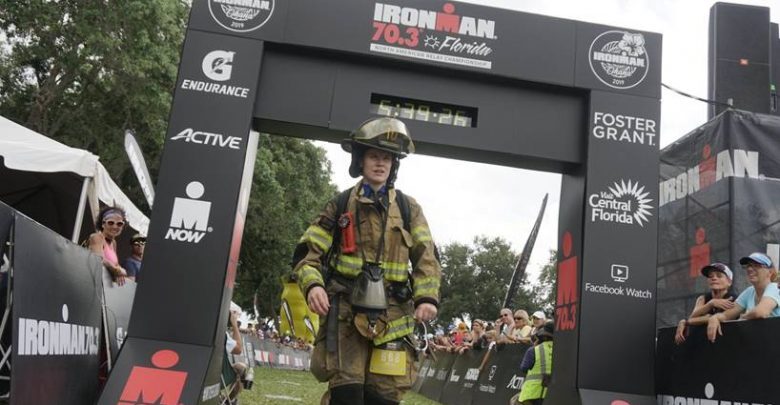 IROMMAN yesterday published a tweet with the goal photograph of Emilee Leslie, finishing the test with the official fireman suit with the intention of supporting several of his companions in the aid against cancer.
Emilie, did not do all the test with the equipment of his work, which weighs about 25 kilos, he did the whole race with the tritraje, except the last run of foot race that was when it was changed to reach goal in this way.
Emilie, North American athlete, swam in 48: 29, invested 2: 58 in the 90 km bike and finished the race on foot with a great ovation from the entire target audience.
Firefighter Emilee Leslie from Columbus, Georgia crossed the finish line at IRONMAN 70.3 Florida in her full turnout gear.

She ran the final lap of the course in her full gear to support two of her fellow firefighters who are battling cancer.#AnythingIsPossible pic.twitter.com/4FtbyNRvQO

- IRONMAN Triathlon (@IRONMANTR) April 14 2019
On the other hand, we already published the history of Dylan Davison, who participated in this trial after having undergone an operation where he had been removed the stomachWell, he has achieved it with a 6 time: 05: 05.
Dylan has invested 48: 29 in swimming, 2: 58: 57 in the cycling sector and 1: 18: 58 in the half marathon.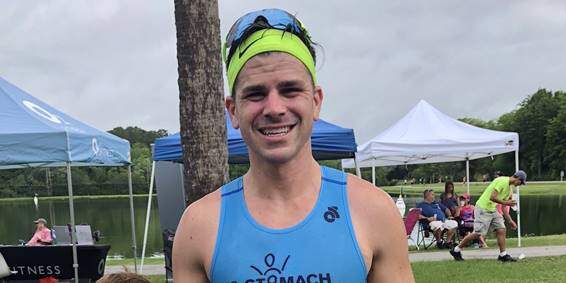 A great example of overcoming