Stomach discomfort ends Eneko Llanos' dream in Hawaii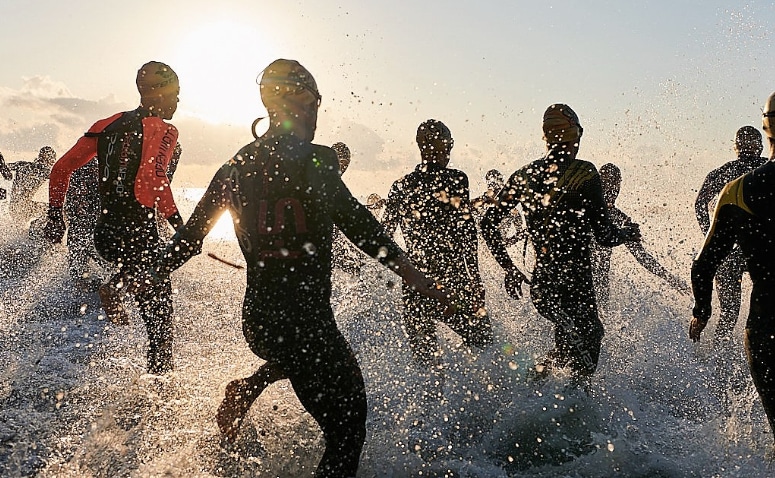 It could not be. Again, stomach problems have truncated the dream of Eneko Llanos to climb to the top of the podium in the Ironman of Hawaii. The excellent preparation carried out in recent months has been useless after the fact that during the bicycle sector, the triathlete sponsored by BH suffered problems with his stomach again.
"It's over. I have suffered the same stomach problems as in Abu Dhabi, this time on the bike after km 80. Thank you for being there and for your support", the athlete from Alava himself confessed in su twitter.
A twitter that has been overwhelmed by messages of support and encouragement to Eneko, who before going to rest did not hesitate to post two new tweets to thank them and congratulate the champion of the test, Craig Alexander: "Thanks again for your messages, today's race is over, now let's shoot for forward! Congratulations to Craig Alexander on an incredible run and of course to all the finishers. And a huge Mahalo to all the volunteers ", he pointed out.
Grande Graig Alexander
El triathlete Australian Craig Alexander took his third Ironman World Championship big time, setting a new record time and becoming the first person to win world titles in Ironman and Ironman 70.3 titles in the same year.
Alexander took victory with a time of 8:03.56, 12 seconds below the 1996 record held by Belgian Luc van Lierde.
Pete Jacobs finished second with a magnificent time of 8:09, while the German Andreas Raelert, runner-up last year, finished third.
"I can't believe it," said an emotional Alexander after entering the finish line. I can't say what it feels like after winning this event three times. Today I have achieved the performance I had dreamed of".
In women, a "headdress" Chrissie Wellington won the victory ahead of Mirinda Carfrae and Leanda Cave.
Results
Elite men: Craig Alexander (AUS) 8:03.56, 1; Pete Jacobs (AUS) 8:09.11, 2; Andreas Raelert (GER) 8:11.07, 3; Dirk Bockel (LUX) 8:12.58, 4; Timo Bracht (GER) 8:20.12, 5. Also: Cameron Brown (NZL) dnf.
Elite women: Chrissie Wellington (GBR) 8:55.08, 1; Mirinda Carfrae (AUS) 8:57.57, 2; Leanda Cave (GBR) 9:03.29, 3; Rachel Joyce (GBR) 9:06.57, 4; Caroline Steffen (SUI) 9:07.32, 5. Also New Zealanders: Samantha Warriner 9:43.25, 17; Jo Lawn 9:56.15, 19.
Source: bhtriathlon.com