Valencia will open the long distance season tomorrow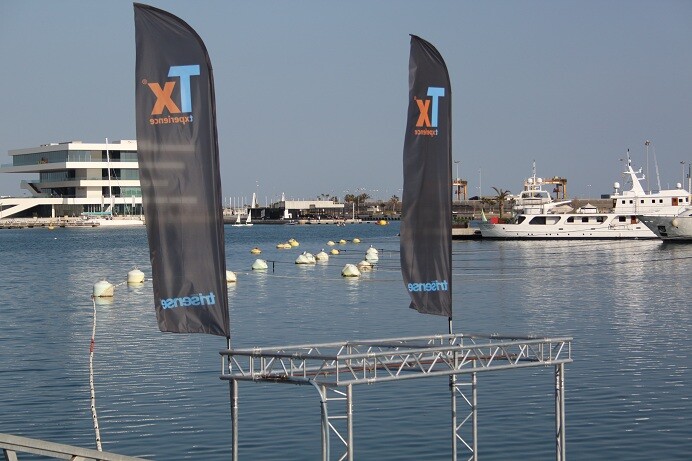 With a luxury poster Valencia on Sunday 8.30 in the morning the kick-off to the Medium Distance season with the reception of the Spanish Championship of this modality.E This city will be in charge of opening an annual calendar full of tests, where more of a thousand triathletes, in the Elite category, Age Groups and Paratriathlon will take part of the starting line.
Miquel Blanchard, European Long Distance Champion, Alejandro Santamaría, Mikel Elgezabal, Raúl Amatriain as well as the French Sylvain Sudrine are some of the triathletes that we will see compete with Eva Ledesma, Saleta Castro y Gurutze Frades, in the female category.
The show is served. On a 1,9 km swimming circuit that will run through the calm waters of the Royal Navy, triathletes will also have to complete a 90 km cycling circuit through the Formula 1 urban circuit and the Albufera Natural Park and As a final point, the foot race will move to the Paseo Marítimo to complete 3 laps of 7 km along the Mediterranean Sea.
At the "Round Table" held on Saturday afternoon next to the Expo area, we have been able to count on some of the most representative triathletes who will participate in search of the title. All of them have shown their enthusiasm to start the season on this national circuit and have offered some advice to the triathletes who are starting to be able to face this test successfully.
Highlight the presence of the Olympic triathlete Xavi Llobet, as a true ambassador of this event, who will also participate in the Tri WWW solidarity relay, which, together with Mi Mundo Rett, are the two causes in which Trisense Sport, organizer of the event, has demonstrated its social commitment at the event.
Xavi will participate in the relay team, together with the cyclist Oscar Pujol and the paratriathlete Francesc Solá, according to words offered to the press today afternoon "It is the first time that I have experienced the organization of an event of this magnitude from within, helping in the assembly of the infrastructure and seeing day by day the work involved in carrying out a national triathlon event. I am happy to be involved in the organization and committed to the Tri WWW charity project. Tomorrow more than a thousand triathletes will be able to enjoy this circuit and I am sure it will be a great day and they will achieve their challenge "