Valencia LD will open the European Long Distance season the next 3 March of 2012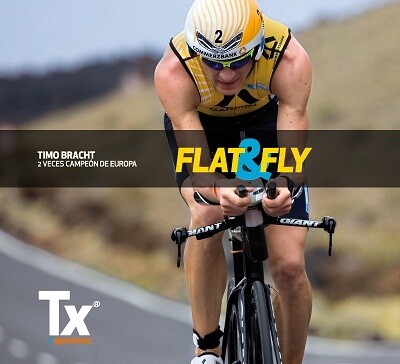 Txperience opens registrations next October offering 300 discounted places
The Valencia City Council, the Municipal Sports Foundation, the Valencian Triathlon Federation and Trisense Sport are committed to bringing long distance to the capital of Turia. After the success achieved with Valencia Triathlon Gran Premio Ibercaja, Txperience debuts in Long Distance with the organization of LD Ciudad de Valencia.
This test, which will open the European calendar of the Long Distance season on March 3, 2012, has 2.000 meters of swimming, 90 km of cycling and 21 km of running on foot, in circuits that intend to travel the most spectacular scenarios of the Valencian capital. With this in mind, the Trisense Sport technical team together with the technical delegates have been studying the circuit proposal to achieve the most suitable layout for the safety and enjoyment of the participants.
Outlining the last details, the organization has designed a very fast circuit so that there is no drafting that would have the exit and the transition zone in the Shed No. 2 of the Port of Valencia. This location allows convenient access to the Formula 1 circuit, where the cycling circuit begins, and an easy transition to the race on foot, which will take place on the Paseo Marítimo.
The opening of the registration period opens next October when the organization confirms all the details of the test. In addition, as a launch offer, the first 300 who join Valencia LD will enjoy bonus registrations.
Build experiences
With this decision, the Valencian company Trisense Sport intends to continue building experiences in a booming sport that has allowed them to develop careers where caring for the triathlete and emotions are fundamental axes. To achieve this, Trisense Sport and TriGrandPrix are making steady progress in their collaboration in order to create and solidify the Txperience project.
Further information: www.txperience.com