Valencia LD is confirmed as the 2012 Spain Middle Distance Championship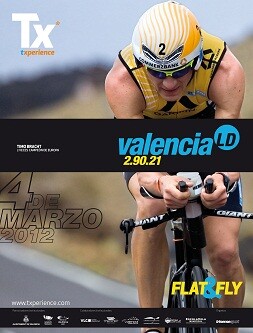 The Txperience test will finally be held on Sunday, March 4
A few days before the opening of registrations, the Spanish Triathlon Federation has confirmed that Valencia LD will be the Spanish Medium Distance Championship for the 2012 season. The competition, to be held on March 4, takes over from Vitoria, where this year Miquel Blanchart and Saleta Castro, who now must defend their reign in the Valencian capital.
Valencia LD, the first round of the European calendar of the Long Distance season, is presented with a 2.000-meter swimming course, 90 km of cycling and 21 km of running, which will run through the most spectacular settings in the Valencian capital. The Dock of the Marina Real Juan Carlos I, the Formula 1 Urban Circuit, the Albufera Natural Park or the Paseo Marítimo are some of the key points through which the triathletes will pass.
Build experiences
On March 4, Valencia LD will be the first experience of Txperience. This seal of quality, endorsed by Trisense Sport and TriGrandPrix, offers unique, innovative and exciting triathlons. Experiences in safe circuits and services designed so that each triathlon is an experience for the athlete and for those who accompany them. A commitment to caring for the triathlete, inside and outside the competition, which will define all the events on the Tx calendar.