Triathlon News
Valencia Triathlon hosts the European Sub-23 and Paratriathlon Triathlon Championships
The best international triathlon returns to Valencia on 14 and 15 days of September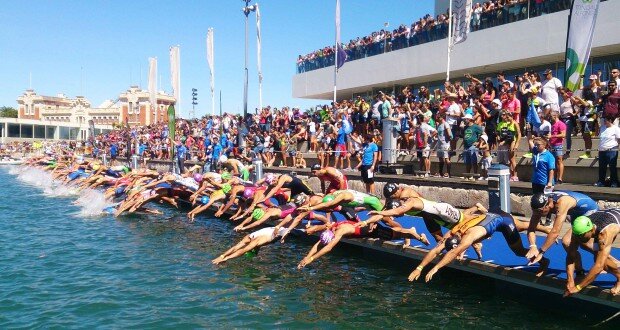 The best international triathlon returns to Valencia on September 14 and 15 with the European Sub-23 Triathlon Championships y Paratriathlon, along with the entire competition program of Valencia Triathlon in different distances and modalities for all audiences.
After the successful experiences of the Spanish Olympic Distance Championship in 2017, and the European Cup last year, the Valencian Navy circuit will feature in 2019 the best representation of young triathletes and paratriathletes in search of the continental title or points for the Paralympic classification in the second case.
On Saturday 14 the international competition program will open with the Paratriathlon tests starting at 10: 30 h.
The European Women's Sub-23 Triathlon Championship will start at 15: 15 h, and the men's at 18 h. The awards ceremonies of the day will be held at 13 h. in the case of paratriathlon, and the 20: 15 h. for the Sub-23 category.
On Sunday, September 15 will take place the European Sub-23 Triathlon Championship for Mixed Relay, leaving at 13: 30 h. and delivery of medals to the 15 h.
3 distances in the Valencia Triathlon
The competition program of Valencia Triathlon It will start on Friday, September 13 with a School Aquathlon starting at 16: 30 h.
On Saturday, September 14, at 8 h, the Popular Sprint Triathlon, with awards ceremony to the 12: 30 h.
On Sunday 15 the day will open with a SuperSprint Triathlon with male exit at 8 h. and female at 8: 30 h.
The award ceremony of both distances will be held at 11: 30 h. Proof of Olympic distance, from 9 h. and with awards ceremony to the 13 h.
Further information: http://www.mediterraneatriatlon.com/
You may also be interested in this