Valencia Triathlon will host the European Sub-23 and Paratriathlon Triathlon Championships in 2019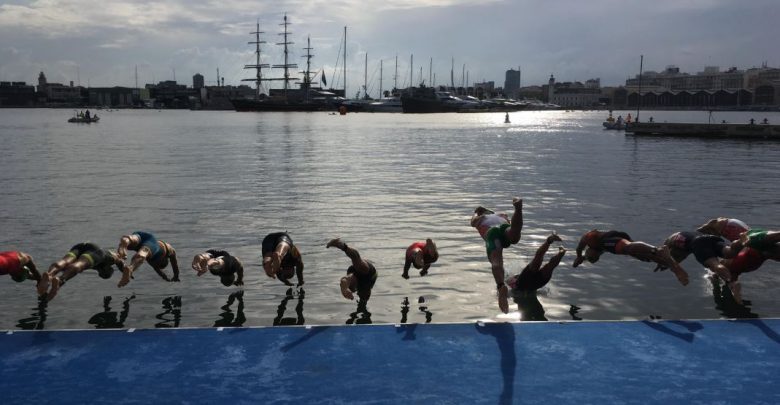 The Valencia Triathlon, a test in the Mediterranean Triathlon circuit, will once again host an international event with the European Sub-23 Triathlon Championship, the Sub-23 Mixed Relay Triathlon European Championships and the European Paratriathlon Championships.
In 2019 Valencia will once again host a great international Triathlon event, after the success of the European Cup that took place a few weeks ago. It will be the Sub-23 European Triathlon Championship, Mixed Relay Triathlon European Championships Sub-23 and the European Paratriathlon Championship.
The Organizing Committee, which leads the Spanish Triathlon Federation, also has the Triathlon Federation of the Valencian Community, the Valencia City Council, the Valencia Provincial Council, and the Valencian Regional Government, held the first meeting to begin the planning work of the event approving the composition of the committee itself and the executive and activity plans.
For José Hidalgo, the celebration of European, world, and European and World Cups in Spain once again ratifies "the great confidence of the entire European and world triathlon in the organizational capacity of the FETRI and the venues with which it is coming working". After the election of the Spanish as the best national federation in 2017, "great competitions have come as the Ibiza 2018 Multisport European Championship or the Multideporte World Championship that will host Pontevedra next spring".
The organizational model of Spain "is a guarantee for the international triathlete community and also for the institutions with which it collaborates in each competition", which continues to allow "Spanish triathletes to have more international events close to home and to face them more rested and with less expenses. "
In the case of the championships planned for Valencia "it will be a magnificent opportunity to see live the performance of the main promises, and realities, of the European triathlon". Together with them "the mixed relay race, which is demonstrating a spectacular that attracts the public, and the paratriathlon competition. Gender equality to the maximum in the relay, and the inclusive character that gives the European paratriathlon championship, without forgetting the coincidence with the Valencia Triathlon, that will allow the popular sportsmen to enjoy a first level scenario ".
The meeting of the Organizing Committee was attended by José Hidalgo, President of the Spanish Triathlon Federation, and Arturo Navarro, Secretary General of the Federation of the Valencian Community, the Councilor for Sports of the Valencia City Council, Maite Guirau, the General Director of Sports of the Valencian Community, Josep Miquel Moya, and a representative of the Diputación de Valencia.
Photo: Triathlon.org