Valencia Triathlon will have popular test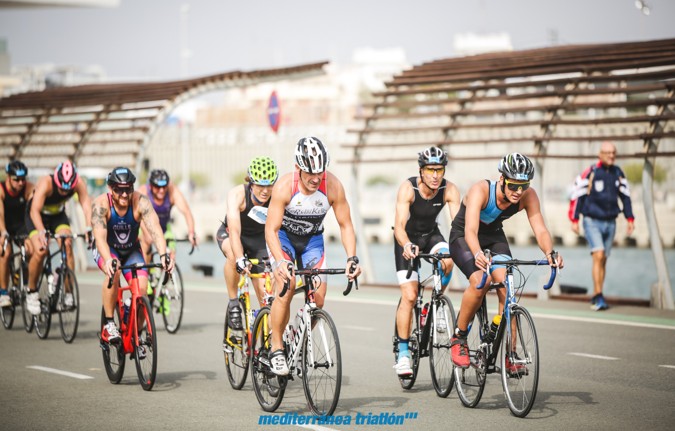 How could it be otherwise, Valencia will have popular triathlon in September, and it will do so in the context of the 2021 València European Triathlon Championship.
The international test, which will host competition by GGEE, elite and paratriathlon on September 25 and 26, will add a new racing day on Friday 24.
Competitions OPEN València Triathlon
València Triathlon 2021 opens its doors again to popular triathletes of all nationalities in distances Supersprint, Sprint y Olympic.
In the circuit of València Triathlon European Championship 2021, participants will be able to compete and re-enjoy our popular triathlon.
The competition is extended to the entire weekend, starting on Friday, September 24 at 16.30 pm with the Supersprint distance, the shortest and most explosive of all.
It will be followed in the morning, on Saturday the Sprint start, and on Sunday the reigning distance of our sport, the Olympic triathlon.
All events will share the circuit with the European competition, taking as a base La Marina de València and making its way at the foot of emblematic buildings of the city such as Veles e Vents, or the Cabañal maritime district, a fishing district, of great architectural value and full of cultural proposals, which They have fueled its rebirth.
On July 2 registration opening
Registration will be opened through the official website www.valenciatriatlon.com in a section enabled for the occasion, which will be activated on Friday, July 2 at 12.00 noon under the name OPEN TEST.
Each distance will open with a participation limit of 500 triathletes.
European Competition by Age Groups
Registration for Age Groups to the European test opened last April and the criteria to be part of the test are set by the National Triathlon Federation of each of the participating countries that are members of the European Union.
In the case of the group of Spaniards, the criteria to be able to take part in the test are published on the official website (see link).
The GGEEs will be able to compete in Sprint distance (Saturday) or Standard (Sunday). The elite and paratriathletes have their departure reserved on Saturday.
The event, organized by the Spanish Triathlon Federation and the Valencian Community Triathlon Federation, has the support of: Valencia City Council, Valencia Provincial Council, Sports Community, Department of Education, Culture and Sports, Foundation Trinidad Alfonso and Higher Sports Council.