Vicky Holland wins the Triathlon World Series in Montreal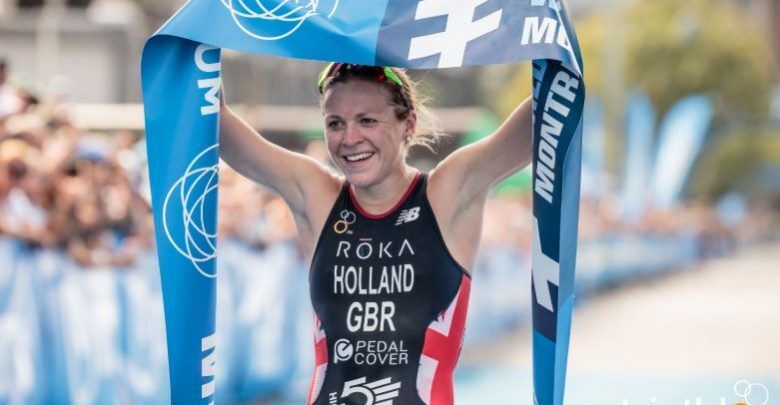 {wbamp-meta name = »image» url = »images / stories / news_08 / VIcky-holland-win-wts-montreal-2018.JPG» width = »1080" height = »505"}
With this victory the British is placed just 34 Zaferes in the fight for the title of the World Cup to be decided in the Grand Final
Yesterday the penultimate date of the world series was played where the British Vicky Holland got his third win and second consecutive this season, standing in the Grand Final with only 34 points Katie Zaferes. The world title will be decided in the last test. Holland has won this year in Leeds, Edmonton and Montreal
And @VixHolland claims the title in #WTSMontreal, With @KZaferes6 in second. The battle for the Series Title in Gold Coast will be fantastic! pic.twitter.com/dZ4BKB53vL

- TriathlonLIVE (@triathlonlive) August 25st, 2018

The British who came out late in swimming recovered in the cycling sector and in the race segment on foot left alone to get the victory in a time of 01: 59: 29. The second classified was Katie Zaferes (01:59:51) followed by Georgia Taylor-Brown (02: 00: 23) in third final position. In the test there was no Spanish presence

Katie Zaferes with this second place will reach the Grand Final as world leader, although with only 34 points on Vicky Holland which ensures an exciting show on the last circuit. In the fight for third place global are Georgia Taylor-Brown (3459) Jessica Learthmonth (3237); Jodie Stimpson (3038) y Kristen Krasper (2972)

Video summary women's test WTS Montreal

Today at 19:30 p.m. it will be the boys' turn where Mario Mola y Fernando Alarza (the latter is doubt due to illness) will lead the Triarmada.

Photo: ITU Wagner Araujo

SANTINI born with the aim of offering unique garments to athletes passionate about cycling and triathlon. Enjoy a unique experience in comfort while wearing clothes with exclusive style and the maximum technology that guarantee greater performance. Unique garments designed by and for the Triathlete.