Víctor Arroyo and Judith Corachán Champions of Spain LD 2022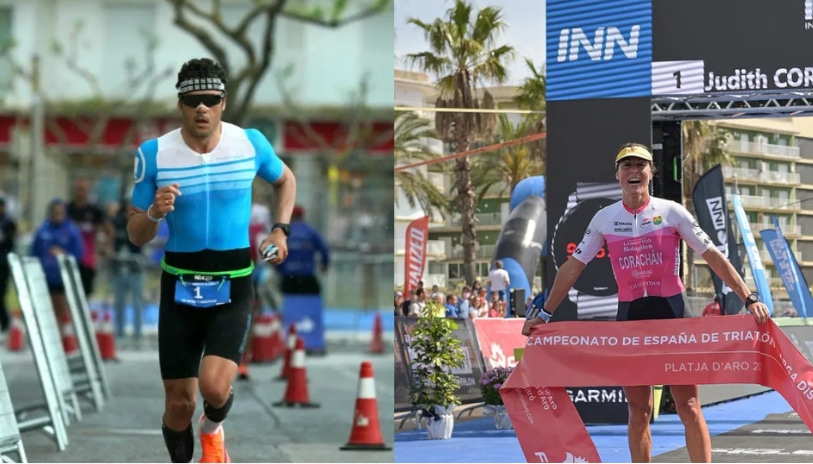 Today a new edition of the Trade Inn, the Spanish LD Triathlon Championship, was held in Gerona.
There have been no surprises in the test and last year's winners, Víctor Arroyo y Judith Corachán they have revalidated the title with today's victory.
In the men's category, victory has been for Víctor Arroyo followed by Mikel Ugarte y Roger Manya occupying the third position.
In the men's elite event, Víctor Arroyo came out a little behind in swimming, in which Guillem Rojas was faster, but climbing positions in cycling until reaching T2 together with Mikel Ugarte, then leader.
Halfway through the final marathon, Arroyo dropped Ugarte to go alone to the end, with Mikel Ugarte, from ANB Bodegas y Viñedos Labastida, in second place, and Roger Manyá, from Alusigma Peñota Dental Portugaletekoa, in third place.
In the women's test the victory was for Judith Corachán that did not give the rest of the competitors an option.
Judith Corachán dominated the race from the first segment and even allowed herself the luxury of relaxing the pace a bit in the second part of the marathon, enjoying the affection of the public in Platja d'Aro.
Second, but very far from the winner, the Czech entered Simona Krivankova, and in third position the British Claire Weller.