Victor del Corral wins the triathlon of Alpe D'Huez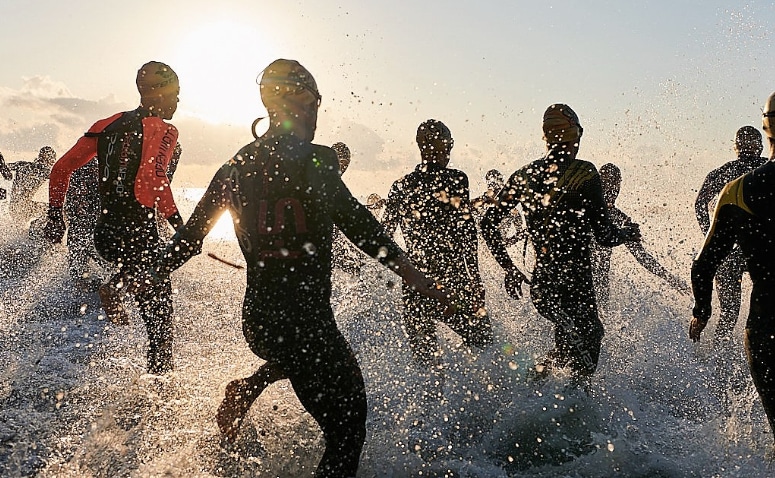 Once again the cold, the rain and the harshness of the routes have become Victor's allies to make him climb to the top of the podium, this time in the Long Distance Triathlon of l'Alpe d'Huez.
Very cold water for swimming, and around 4 'lost with the main favorites. The bicycle segment would serve to turn the race around, an octet was formed in the lead, while from behind Victor alone was hunting lagging triathletes and kept the distance with the race head in the first 100kms. The last 15km of cycling are decisive, the climb to the mythical Alpe d'Huez, marks many differences and has helped Victor to reach T2 in third position.
A penalty box to James Cunnama, first classified up to that moment, prayed him to third place. Victor then started in second position and chased the first classified, Aaron Farlow in km2. From that moment the differences with the pursuers widened and he finally managed to enter the winning goal with more than 6min of advantage over the second classified, which was finally Reto Hug and 9min over Aaron Farlow, who held third place.
1 OF THE CORRAL VICTOR 5: 50: 12 Espagne
2 CHALLENGE HUG 5: 56: 16 T Suisse
3 FARLOW AARON 5: 59: 03 Australie
4 MARCUS ORNELLAS 6:01:05 Brazil
5 FAURE HERVé 6:02:12 France
6 CUNNAMA JAMES 6: 03: 01 Afrique du Sud
7 ANNOVAZZI MATTEO 6: 06: 54 Italie
8 VAN HOUTEM TIMOTHY 6: 07: 56 Belgique
9 MARCEAU OLIVIER 6: 08: 58 Suisse
10 STRIJK ERIK SIMON 6: 10: 28 Pays-Bas
Source: Victor del Corral Press