Víctor del Corral, revalidates his title of European Champion of Triathlon Cros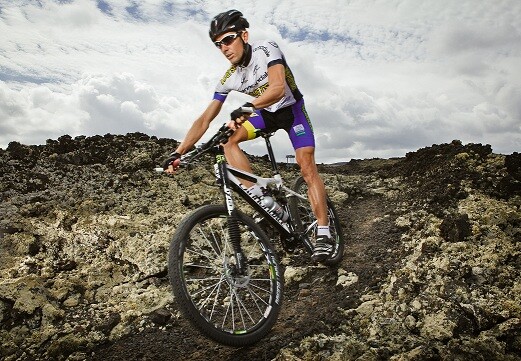 A total of three medals and a top 10 has been the result of this test that has been played this Saturday in The Hague (Holland)
Despite the fact that only a week ago Victor was proclaimed champion of the Altriman test, one of the most prestigious and toughest held in the French Pyrenees, with little time to recover, this Saturday he was proclaimed Cros Triathlon European Champion.
Despite his noble improvement this last year in the swimming segment, the Catalan triathlete could not come out in the lead although he was within a short distance of the leader, only 1 min 50 sec, but it did not take long for the athlete to demonstrate his skill on the bike, as is usual in all the competitions in which he participates, advancing positions but without reducing the distance too much with the Dutch triathletes, good connoisseurs of the terrain and leaders of the test during the cycling segment, reaching T2 in 5th position 50 "from the first. In the last segment of the event, he quickly advanced to 3rd and 2nd place, side by side with the first Belgian national triathlete, Kris Coddens. With only half a lap to finish the Championship, Del Corral set a great pace that made him stand out, leaving his opponent somewhat behind and achieving this great victory again, in third position came the French Brice Daubord. performance of the Segovian triathlete Helena Herrero, current Champion of Spain of Duathlon Cros, who achieved a top 10 in this prestigious competition.
For their part, two triathletes represented Spain in the Paratriathlon category, with Rubén Sánchez obtaining second place with a total time of 01:44:16 and Joaquín Carrasco 01:49:47
Victor del Corral will participate next July 25, another appointment for the Catalan in Alpe d'Huez in the LD Triathlon, in the French Alps.
More info about the test: www.victordelcorral.com