Victor del Corral, European Duathlon Champion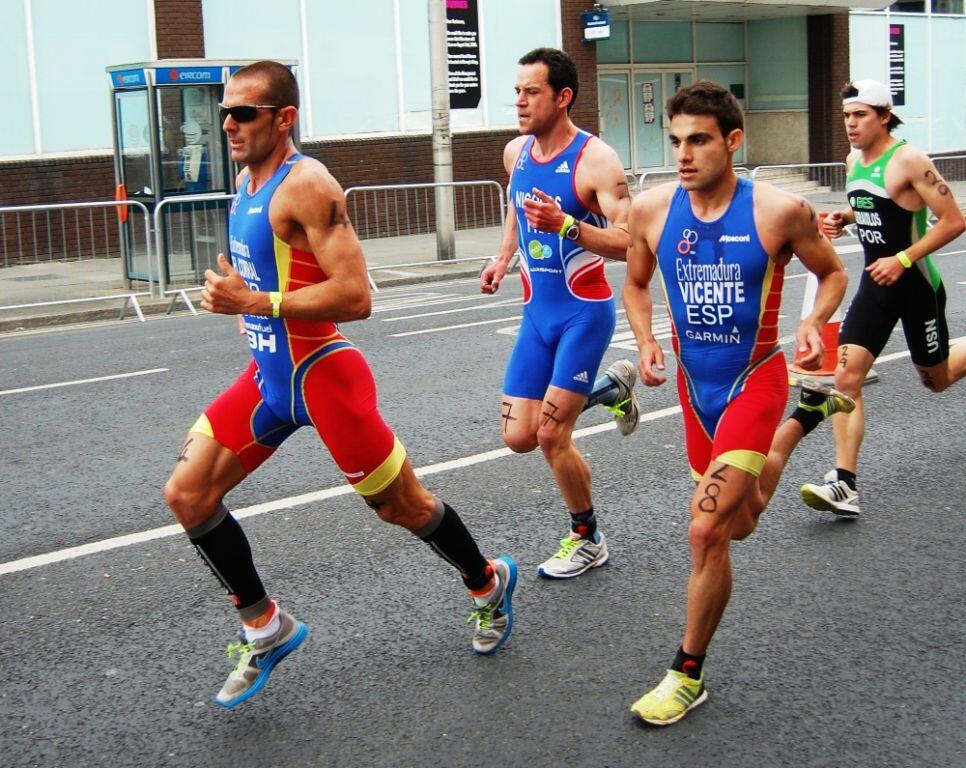 In the test held on Sunday at 17.00:XNUMX p.m., Spanish time, in the Irish town of Limerick, the Spanish Victor Manuel del Corral has been proclaimed Sub-Champion of Europe in Elite Category, with a time of 01: 40: 36.
The first classified has been the French Nicolás Benoit, 01:40:21, and the third position for the Australian Raphael Baugh with a time of 01:40:41. In fourth position has entered the Portuguese Lino Barruncho, who is 3rd in the European.
The test was carried out together with the Sub 23 category, in which the first classified was the Portuguese Miguel Arraiolos, with a time of 01:40:49, 2nd Matthew Gunby with a time of 01:40:52 and third position for the Italian Davide Uccellari, 01:40:57.
In the test we have also had the presence of Oscar Vicente Rodríguez who has achieved the 4th position in his category, Sub 23, with a time of 01: 44: 10
The race started at a high pace, but not impossible to follow, Victor del Corral remained at the back of the group reserving energy, from this kilometer he tightened the pace. A group of 10 duathletes arrived at the first transition, among which 3 were Sub-23 category.
The bike circuit was completely flat, with long straights, in which trying to escape was really difficult. There were some attempts, among them the duathlete tried a couple of times, to test the rivals and seeing that it was not possible, he preferred to save, stay in the group and reserve himself for the last leg on foot.
Del Corral managed to start in third position in the second transition, quickly leading the race and running only until almost the end of the first lap, where he was caught by Frenchman Nicolas Benoit. From then on, the first position was hotly contested, both duathletes stood side by side trying to get each other down. With only 600 meters to go, Nicolás set a great pace, Del Corral thought about attacking a few meters after a small uphill straight and before entering the finish line but he could not reach the pace that Nicolás imposed, remaining in 2nd position, just 15 seconds behind the first classified.
According to statements by Victor del Corral, current European Duathlon Sub Champion: "I entered the finish line really close and for a long time I thought I could win the race, but it couldn't be. I am also very happy with the result, it is the second year that I have been on the podium in a European Championship and it is something that a few years ago I could not have imagined "
TOP 10 in Elite Category
| | | | |
| --- | --- | --- | --- |
| Nicolas | Benoit | FRA | 01:40:21 |
| Del Corral Morales | Victor Manuel | ESP | 01:40:36 |
| Baugh | Raphael | AUS | 01:40:41 |
| Barruncho | Linen | BY | 01:40:44 |
| Valenti | Stephane | FRA | 01:41:33 |
| Buckingham | Mark | GBR | 01:41:39 |
| Wylie | Philip | GBR | 01:41:57 |
| Wade | Robert | IRL | 01:43:46 |
| Hobby | Richard | GBR | 01:44:05 |
TOP 10 in Category Sub 23
| | | | | |
| --- | --- | --- | --- | --- |
| 1 | Arraiolos | Miguel | BY | 01:40:49 |
| 2 | Gunby | Matthew | GBR | 01:40:52 |
| 3 | Uccellari | Davide | ITA | 01:40:57 |
| 4 | Vicente | Oscar | ESP | 01:44:10 |
| 5 | Duchampt | Felix | FRA | 01:44:49 |
| 6 | Estrangeiro | Joseph | BY | 01:45:05 |
| 7 | Secchiero | Andrea | ITA | 01:45:41 |
| 8 | Kalashnikov | Ivan | RUS | 01:46:34 |
| 9 | Esaulav | Dmitry | RUS | 01:47:09 |
| 10 | Veiga | Joseph | BY | 01:48:36 |
All results: http: //www.etu-triathlon.org/