Víctor del Corral and María Pujol, Spanish champions of Triathlon Cros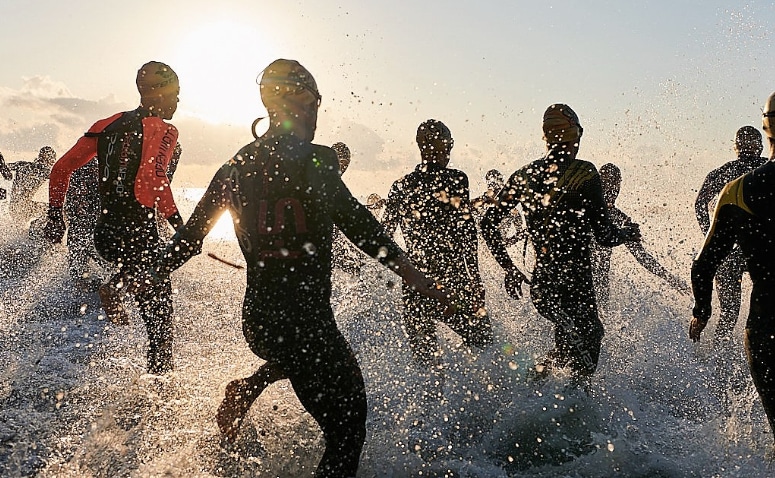 The area of ​​"Mas de la Punta" has been the scene of this Spanish Championship, which is the most important test of this discipline in Spain and which grants the places that give access to the European Cross Triathlon Championship.
The athletes have had to face 1.000 meters of swimming, 20 kilometers of mountain biking and six kilometers of running.
With the victory, Víctor del Corral (independent) has revalidated the title in the elite men's category with a time of 1h: 23m: 38s., Ahead of José Almagro (Run2chema Triathlon) and Xavier Torrades (CN Reus Ploms), who they have escorted him to the podium.
María Pujol (Aquaslava-Deporinter), winner in the female category with a time of 1:38:00, was followed at the finish line by Aída Valiño (Ciudade de Lugo Fluvial) and Beatriz Jiménez (Alhaurín-Concorve Triathlon), second and third, respectively.
The first place for men's teams has been for the CT
Diablillos de Rivas, while the other two places in the box have been awarded by the CN Reus Ploms and the Colegio Añoreta Triathlon, in this order.
The winning women's club has been the CN Reus Ploms preceding the City of Lugo Fluvial and the Tragaleguas.org, second and third respectively.
In the age group category, the best men's time has been for Alberto Cebollada (SDR Arenas), who completed the route in 1:32:03, and the best women's time (1:47:03) for Vanesa Pascual (Pretersa -Prenavisa Turia).
The event has been organized by the Caspe Triathlon Club in collaboration with the Spanish Triathlon Federation (Fetri) and the Aragonese Triathlon Federation (Fatri), as well as the Bajo Aragón-Caspe region.
Source: www.abc.es