This was the fall of Sara Pérez in the Challenge Miami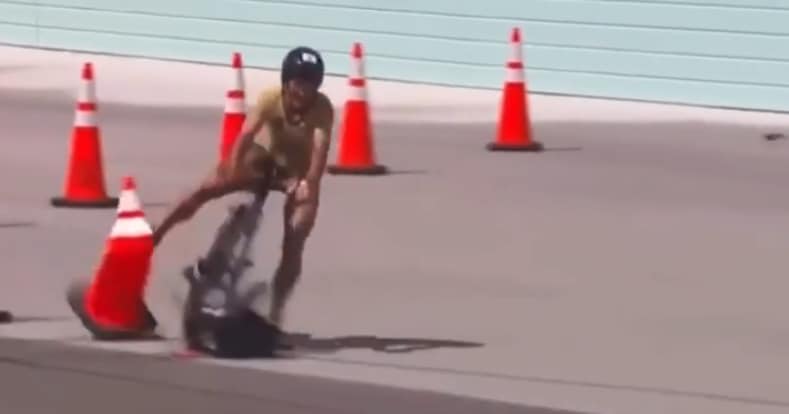 Yesterday the Spanish international triathlete Sara Perez He suffered a fall when he was leading in the cycling segment of the race, which forced him to repeat the test.
La victory in the test it was for Sam long and Ashleigh Gentle
Sara is fine, although with some injuries that will surely recover soon. She commented on her networks.
"I'm fine, what hurts me the most is the pride and dignity of having a fall for looking where I shouldn't 😅.
Thank you very much for all your messages, as soon as I can I will return to training but I think I will have to wait to heal the wounds since they will give me a hard time 😬."
This is the video of the moment of the fall.
See this post on Instagram