(Video) The best images of the Arena Games in Switzerland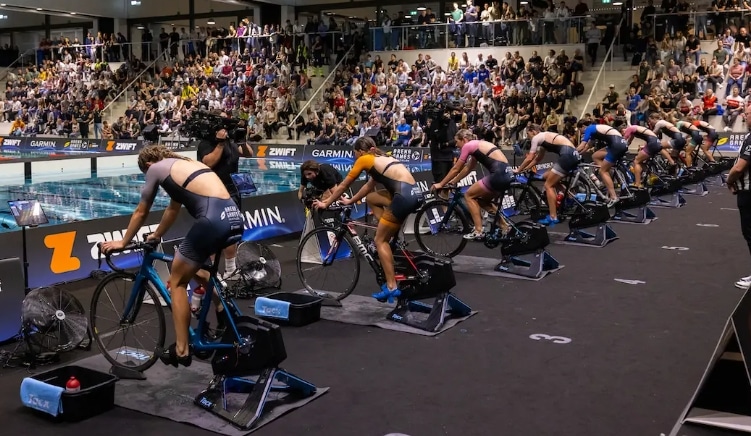 Last weekend the second test of the arena games organized by the Super League Triathlon where they took the victory Henri Schoeman y Zsanett Bragmayer.
Also in the test we saw the young 15-year-old triathlete Fanni Szalai get on the podium
Competition format
The format of the Arena Games has the following format:
Etapa 1 consisted of a 200m mass start in the pool, followed by a 4km cycle segment on the Zwift roller and a 1km run on a treadmill.
Stage 2 I would reverse that order, starting with a 1km run, a 4km bike ride, and a 200m swim.
Stage 3 It started with swimming in a 200m pursuit format, 4km of cycling and 1km of running.
The best images.
Do not miss the best images of the test