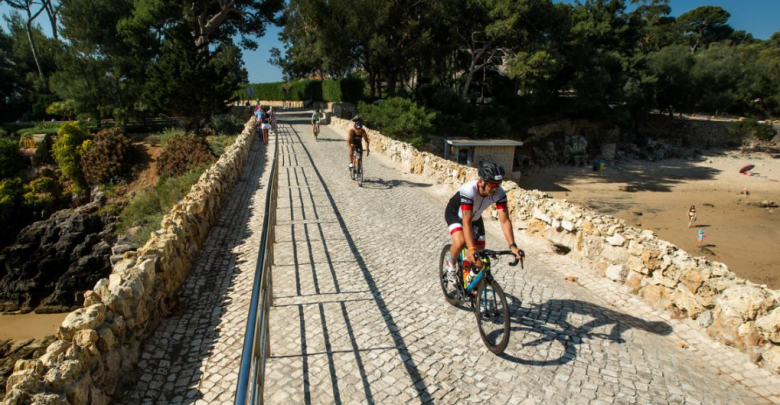 The third edition of IRONMAN 70.3 Cascais ya se está preparando y desde la organización han lanzado el siguiente vídeo para motivar a los atletas para el entrenamiento y la participación en la prueba
Este 2019 se disputará la tercera edición del IRONMAN 70.3 Cascais where I know hopes to break all records llegando a los 3.000 inscritos. El año pasado participaron más de 400 triatletas españoles, convirtiéndose en la prueba con más presencia fuera de nuestro país.
The Clubs will have their moment with the IRONMAN TriClub
IRONMAN TriClub It is a parallel competition to the individual where the athletes of your club will add points to get the classification for the European Club Championship 2020. This year it will be held in Jönköping .
You can check the regulations for the test in this link: Regulations Triclub IRONMAN 70.3 CASCAIS
Last year with more than 72 nations represented, the club with the most members was the Estoril Praia, which is also a local soccer club of the Portuguese second division.
The "King and Queen of the Mountain" award is maintained
As the last edition already started, the first to crown the section between the Mula river dam and Quinta do Pisão, between km 68.67 and 74.55 will receive the award of King and Queen of the mountain.
The IRONMAN 70.3 Cascais has been part of the world circuit since 2017, with two consecutive crowds. Spain is one of the most represented countries, where last year Fernando Alarza He won and qualified for this year's Ironman 70.3 World Championship.
More information: http://eu.ironman.com/triathlon/events/emea/ironman-70.3/cascais/