Virginia Berasategi aims again at BilbaoTriathlon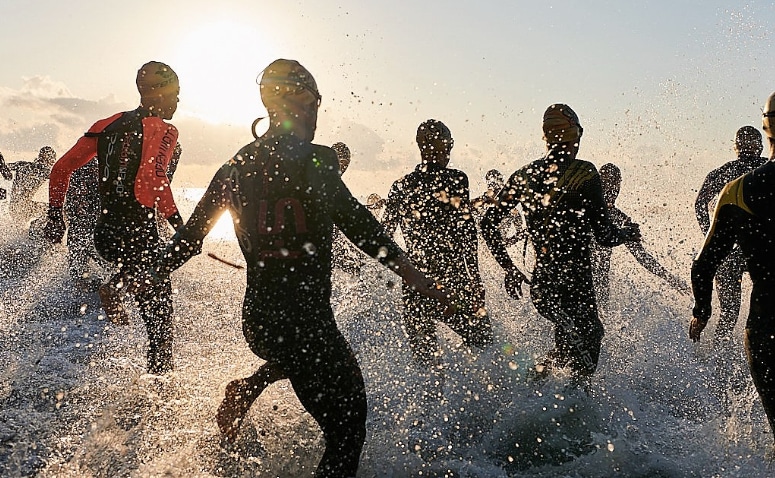 Virginia Berasategui has confirmed its presence in the Bilbao Triathlon 2012 where it already achieved victory in its first edition.
Virginia, after a tough season marked by injury, closed the year 2011 with the victory in the BilbaoTriathlon, a great tenth place in Hawaii and in recognition of all this, of her career, and of what she has contributed to this sport, for the Villa and for Bizkaia as "Illustrious of Bilbao", The youngest woman who has ever received this award that rewards those who give luster to the city.
1. What big goals have you set for yourself this year?
Without a doubt, this year the big goal is the Long Distance World Championship in Vitoria. In addition, I hope to be one more year in Hawaii and, of course, to enjoy again competing in the streets of Bilbao.

2. Have you already defined the calendar?
More or less I have it defined. In addition to the World Cup, Vitoria and Bilbao, today it seems that I will go to the Ironman in South Africa to try to qualify for Hawaii. The rest is more open, but I'll do some 70.3 for sure to get more points.
3. What is your assessment of the last campaign?
Last season was a bit strange, rather improvisations, since due to various problems I could not complete the first phase of the preparation well and I was dragging that. Still, winning in Bilbao and finishing once again in the Top Ten in Hawaii and in the Ironman European distance in Frankfurt, in addition to the other results, we could say that it is acceptable.
4. How are you with your physical problems?
The operation seems to have gone well. I'm starting to train and I'm not straining my foot yet, so let's hope all the pains go down in history.
5. How did you experience the past BilbaoTriathlon? What memory do you have?
Bufff, just thinking about it makes me excited !! It was amazing to see all those people who were there following the test. I never would have imagined it like this. In addition, I was lucky enough to get the bug in several friends that it was their first time doing this distance and seeing their face of joy at the end was very special.
6. What did it mean to you to win it being a test at home?
The truth is that in the previous days I imposed enormous pressure on myself to be the test in my city and to be in front of many of my sponsors. When I reached the finish line first, it was very exciting to be able to see my whole family and especially my father who was immersed in organizing the test.
7 For new entrants, what are the strengths of the test?
For me the circuits are a strong point of the test. Swimming is unique because of the setting where it takes place, the bike is very beautiful and hard at the same time, and the race on foot through the urban circuit is unbeatable.
In addition, I think that the organization has made an effort to differentiate itself and will really bet on the triathlete and offer something different from what we are used to, so I think that if they continue in that line it will be, or should, be a benchmark in a future for many triathletes.