Virginia Berasategui tells us the Gernika Duathlon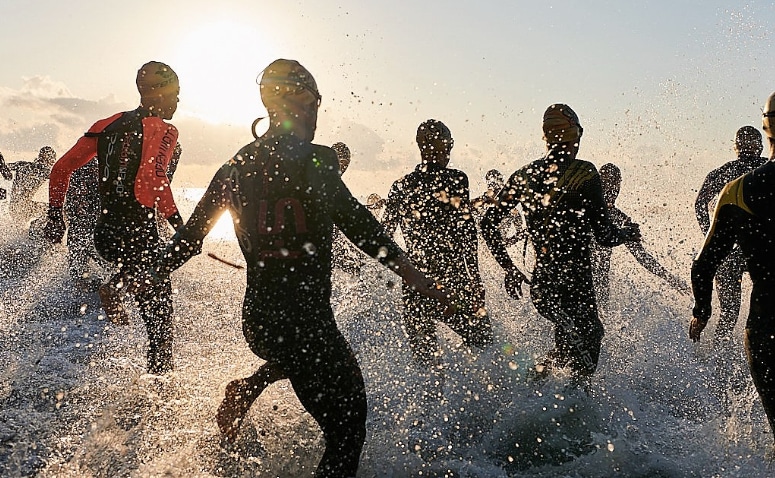 Virginia Berasategui writes on his blog the following chronicle of the Gernika Duathlon, after a hard start to the season due to having suffered an injury, he has just shown that he has fully recovered, and above all, beating the test record!
Here you have the chronicle:
It was hard for me to sit down and write, and I don't know where to start ... I think I'm still emotionally hungover.
Saturday was a very intense day for me. Many people will wonder why Gernika, a duathlon, sprint distance ...? I haven't raced here since 2008, the last time I won was in 2005 ... But what makes it so special is that bronze that I got in 1997 (almost nothing), in the duathlon world championship ... at home, with my father. As an organizer, my family and friends cheering, the whole town turned upside down and sheltering from the first to the last participant… Since that day, Gernika occupies a very special place in my memory and in my heart.
If I'm honest, until a couple of weeks before, I wasn't sure whether to go ... I had a difficult few months, recovering from my injury, without being able to train as much as I would have liked, and the doubts about my fitness were constant ... but why not?!
Iban Ramos, organizer of the test, had invited me personally, in recent years I have not run much in Euskalherria, it would serve as motivation to train and test to know how things are going ... And how glad I have left my doubts to a side!!
From the moment I got up until the moment of the honk, a bug in my stomach and very good sensations. From the first meters I take the lead alongside Tamara Sanfabio, Spanish marathon champion.
I feel strong, but I'm a little scared, won't I be starting too fast? But I'm comfortable, in quotes, I try on, I force a little, and in the last kilometer I let go. I do not know, I was launched, motivated, putting aside my fears of whether I will endure or not.
In my head I have the scheme of the race, I want to get to the first transition alone and leave like that in the cycling sector. From behind comes Inma Pereiro very strong on the bike, she has been competing for Italy in cycling, so I do not relax at any time.
At the beginning it is difficult for me to find the development, it is very windy, it is a circuit breaker legs ... but I am very focused and eager, giving everything, and I open even more space ... And yes! I get off the 2nd race on foot alone, with enough advantage to enjoy .. and I do it .. I can't stop smiling .. bouquet of flowers, people applauding, my friends and my father at the finish line… and on top of that, a record of one test in which duathletes have run European champions !!
I'm exhausted, and suddenly I start crying ... and I can't stop ... I know it's not the European, nor Hawaii, but how can I explain to you all the emotions that invaded me and that came out in the form of tears ...
These last three months have been very tough at all levels, and crossing the finish line with a smile on your face and arms raised was something that I did not expect.
A little later, he presented awards with tribute included to Javier Berasategui for everything he has done for this sport ... more emotions and more tears ...
As I told you, a very intense day and an injection of morale and strength !! It goes for my family, Ciro and all my friends who have not stopped believing in me.
Source: www.3vir.com