Virginia Berasategui, POLAR ambassador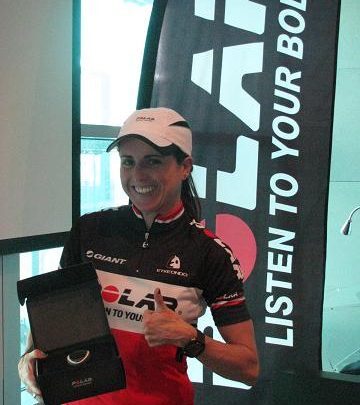 The maximum reference of the women's long distance triathlon, Virginia Berasategui, joins the athletes who bet on POLAR as a key tool for their training and competitions.
The new ambassador for the leading Finnish brand in training computers has already debuted her POLAR RCX5 at the 2011 Ironman in Hawaii. Virginia has been competing at the highest level for many years, managing to stay in the top 10 for the last five.
Winner of the World Championship and the European long distance championship, Virginia has managed to make a name for herself in this highly comprehensive sport, becoming the best Spanish long distance triathlete today.
His extensive experience and the desire to achieve the best results together with the technology of POLAR training computers, make the union between sports and brand combine perfectly. Virginia becomes the first Spanish female athlete sponsored by POLAR, a brand that is increasingly betting on women's sports.
El POLAR RCX5 and POLAR CS600X They will be the training and competition tools that will help Virginia stay on top. Among the great sporting challenges of this year, in addition to Kona, Virginia is presented with an especially ambitious one: the Millennium Titan Desert by Gaes 2012. POLAR sponsors the event and the GAES team made up of more than 43 cyclists, including Roberto Heras, Nuria Lauco, Marc Coma, Josef Ajram and Virginia Berasategui.