Virginia Berasategui will be in the ironman of Hawaii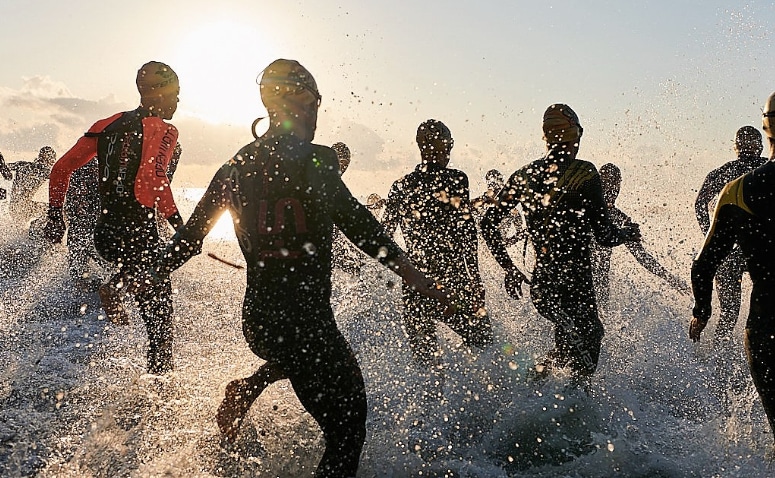 Virginia Berasategui will be in the Ironman of Hawaii. Yesterday he got the place after qualifying in tenth position in the one in Frankfurt, which in turn served as the European Distance Championship. It has been difficult, but the Bilbao woman already has what she was looking for and will be able to dispute the prestigious and selective event of the archipelago.
In German lands, it was enough for him to finish to achieve his goal, but with his performance he removed the bitter aftertaste that the Austrian appointment left him about a month ago, which could not end due to severe dehydration caused by stomach problems.
Frankfurt was his last chance to get the ticket and he didn't miss it. He knew this ironman - he ran it nine years ago - and, although he approached it with a fairly conservative approach because he is not yet in his best form, the German test was the one that gave the most points in the ranking to go to Hawaii.
Berasategui came out in sixth place in the 3,8-kilometer long swimming segment, finished the 180-kilometer bike ride in ninth place on a fairly flat circuit and, in the running race - over 42,2 kilometers - he came to occupy seventh position, although he finally crossed the tenth finish line. His final time was just 9 hours and 37 minutes.
The victory in the women's category corresponded to the Swiss Caroline Steffen -9h22'13- followed by the South African Lucie Zelenkova -9h23'46- and the German Sonja Tajsich -9h24'14-. In men, Paris Al Sultan gave a real exhibition from the second segment and took a fairly comfortable victory. He finished in 8 hours, 13 minutes and 50 seconds, and surpassed Jon Raphael by about six minutes -8h29'31-. The third place went to Michael Gohner -8h20'26-.
Source: elcorreo.com