Virginia Berasategui and Eneko Llanos, qualified for the Ironman of Hawaii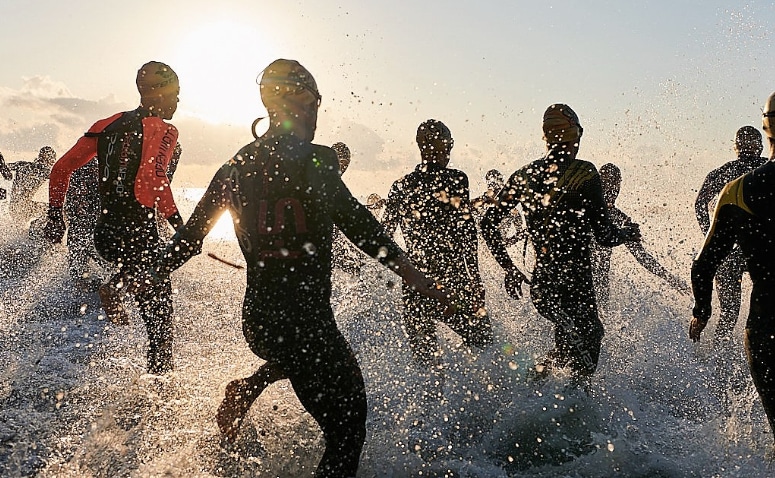 Virginia Berasategui and Eneko Llanos They are the only Spaniards classified for the Ironman in Hawaii one week after the closing of the first cut of professional triathletes classified for this test belonging to the World Championship of the distance that will be held on October 8.
The woman from Bilbao achieved her classification after finishing tenth in the Ironman European Championship, in Frankfurt, held last Sunday the 25th, which allowed her to rise to 17th place and thus guarantee her participation in Hawaii.
Virginia Berasategui will thus have two and a half months to conscientiously prepare for the tough Kona test, where she will participate for the seventh time after finishing fourth in 2010.
Photo: Brand
After a difficult year in terms of injuries and physical problems, he arrived at the Frankfurt test with few guarantees of success. In fact, she faced the test very 'touched' as a result of the fatigue carried over in Austria, where she was evacuated by ambulance at kilometer 24 of the race on foot. However, she knew how to suffer and finish her goal successfully.
As far as Eneko Llanos is concerned, his career has been different. The man from Vitoria took third place on the list for the Ironman of Hawaii thanks to his seventh place in Kona 2010 and the victory, last May, at the Ironman of Texas, where he achieved the maximum score with 4.000 points.
Thus, the triathlete from Vitoria has dedicated two months to conscientiously preparing Hawaii, where he was second in 2008. Llanos, who will face the Half ICAN in Mallorca, on September 17, as a previous test, has recovered his pedal stroke and trusts to be able to improve the seventh place achieved last year in Kona.
Source: Europapress