Virginia Berasategui competes in Gernika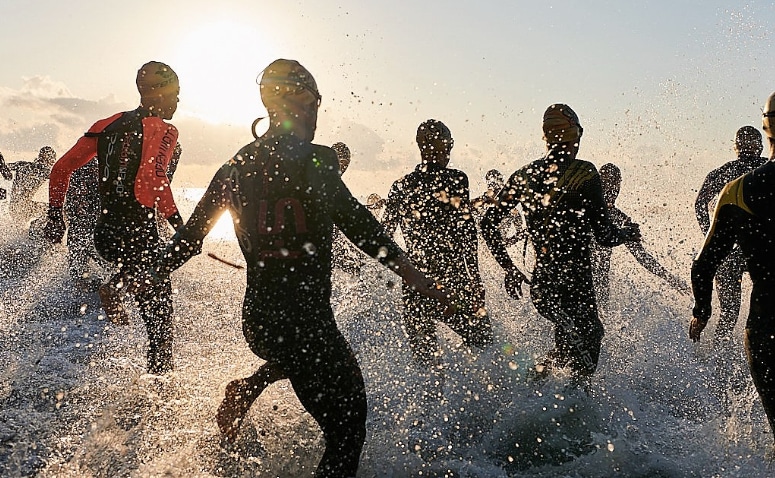 Three of the greatest European duathlon figures and one of the leaders of the women's long-distance triathlon Virginia Berasategi will take part next Saturday in the Gernika Duathlon, the star test of the Basque season.
Urdaitri Triatloi Taldea, organizing group of the event, will have on the starting line the 2009 world champion and 2010 world runner-up, the Belgian Rob Woestenborghs, and the current European champion and runner-up, the Russian Serguei Yakovlev and the Spanish Víctor del Corral.
The fight for the top positions will be joined by Australians Ralf Baugh and James Attad and José Manuel Tovar, the Spaniard who became Spanish triathlon champion in 2009.
Among the registrations for women, Virginia Berasategi stands out, European and Spanish champion in long triathlon and fourth in the famous Hawaii Ironman, but since Gernika is a short test it will have direct competition from Inmaculada Pereiro.
The promoters limit the registration to 400 participants for a good control of the test, which will have two sections of foot race of 5,2 and 2,5 kilometers and, between one and the other, a cycling segment of 23 kilometers.
While the race on foot will take place in urban areas of Gernika, the participants will make a tour on the bicycle through asphalt routes of the Urdaibai reserve, which includes the passage through Kortezubi and Arteaga and turn at Laida beach to return to the provincial town of Gernika, an itinerary with abundant speed bumps and the climb to Labakoa, just 3 kilometers from the pit entrance for the last section on foot.
This Biscayan event, which includes an exhibition of duathlon and triathlon materials throughout the day on Saturday, will precede the 2011 Spanish championship in Soria by a week.
Source www.abc.es