Vitoria welcomes this Sunday the Spanish Middle Distance Triathlon Championship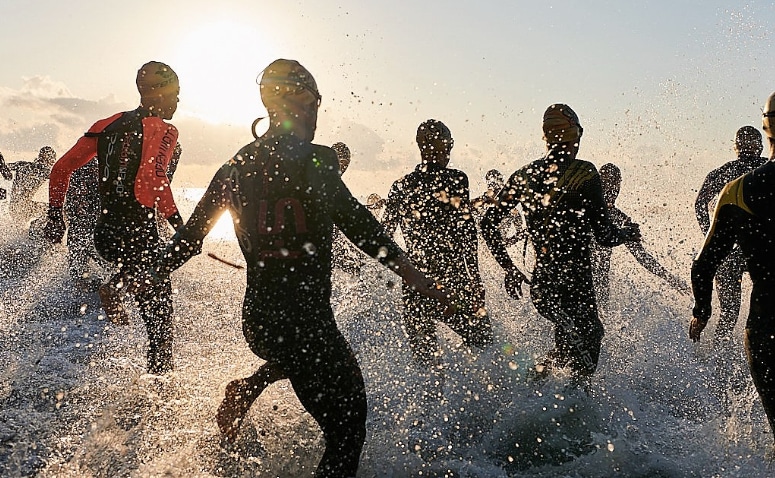 More than 730 athletes will participate in the different categories of the event and in the Virgen Blanca Sprint Triathlon test
Last year, Vitoria was the headquarters of the European Triathlon Championship and this year, the best triathletes in the state will be the ones who will meet in the capital of Alava to compete in the national medium distance event, in which more than 470 athletes will take part. .
The appointment will be this Sunday, July 24, and the attendees will play the title on a route very similar to that of 2010, which will also be the same that the followers of this practice who decide to participate in the World Long Distance Championship must face in 2012. making this city a benchmark for triathlon.
«It is an Ironman route modality. Triathlon has a relatively recent history, everyone links it to a start in France, but the real push came in Hawaii to determine if one activity was better than another and brought together 15 volunteers to see which was the hardest ", Julio Iglesias, president of the Alava Triathlon Federation explained yesterday.
1.900 meters of swimming, 91 kilometers by bicycle and 21 of running on foot will be the distance that this weekend will have to travel the participants, among which are prominent figures such as Peru Alfaro or Alejandro Santamaría.
The triathletics event will start at 9.00 a.m. with the swimming test, which will take place in the Ullibarri-Gamboa reservoir, in the Landa Provincial Park, and will continue with the cyclist, which will consist of two laps of an attractive and safe circuit that will run along secondary roads, practically flat, that border the Llanada, and that will take the runners to cross different towns in the province.
The running race, for its part, will be based on three laps of a 7-kilometer itinerary basically through the interior of the Salburua park wetlands until reaching the finish line, located at the Betoño municipal sports facilities.
And along with the elite event, the Age Group and Open events will also be held, the latter with the same distances. In addition, as an attractive prelude to the state champions, the Virgen Blanca Sprint Triathlon will also be held, which features 750 meters of swimming, 21 kilometers of cycling test and 5 of running, for which registrations are already closed with 259 triathletes, exceeding the 730 registered between both competitions, between federated and fans.
Of course, on the occasion of the event there will be temporary traffic restrictions in different parts of the city and the province, and from 7.30 to 10.00 there will be roadblocks between Landa and Marieta and on the wetlands promenade until 18.30 p.m. In addition, from the organization, they urge not to go to Landa with a private vehicle and use public transport that will depart from the Betoño parking lot.
Source: diariovasco.com