Vitoria will host the Long Distance Triathlon World Championship on July 29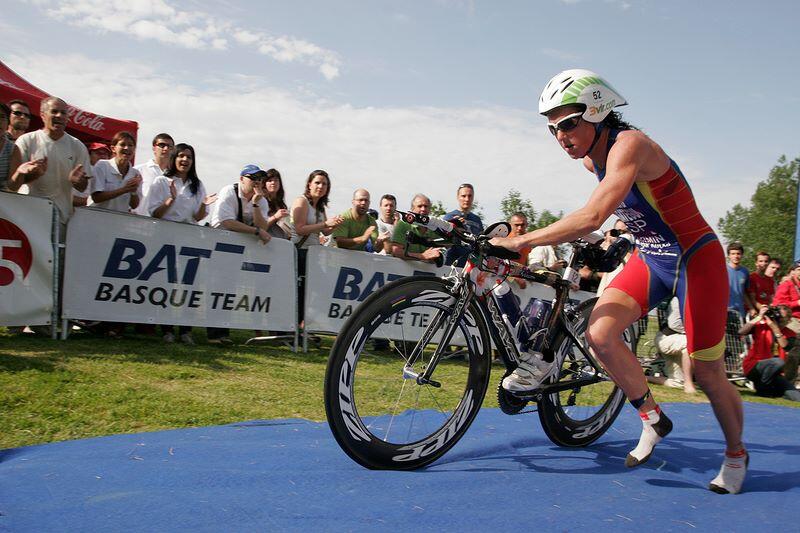 Vitoria will host the Long Distance Triathlon World Championship on July 29, as it is the "best setting" to play this sport, according to the president of the International Federation of this discipline, Marisol Casado.
Casado has announced the details of the competition on Tuesday, together with the heads of the Spanish Triathlon Federation, José Hidalgo, and that of the Basque, Agustín Méndez.
He highlighted that the choice of Vitoria makes it possible to contest the test in the "best framework for practicing" a discipline such as triathlon, also coinciding with the designation of the city as European Green Capital in 2012.
The specialty world championship will be held in the Landa reservoir, in the Llanada Alavesa and in Vitoria, which will be where a large part of the foot race will run and ending in the central Plaza de la Virgen Blanca.
The July 29 test will consist of a first swimming sector of four kilometers through the reservoir, to make the first transition and travel 120 kilometers through towns in the Llanada Alavesa.
Changing the two wheels to the running shoes for face the last 30 kilometers, will take place in the center of Vitoria to give four laps of an urban circuit that will allow the participating athletes to be seen up close, before crossing the finish line at the Virgen Blanca.
In the absence of five months to contest the race has already been reached the number of 600 athletes participants and despite having yet to specify the presence of athletes from triathlon powers such as Germany, France and England.
Parallel to the official test, an Open race will be held for all those who have not been able to achieve the minimum mark and which already has 150 registered and hopes to reach the top of 300 participants.
Source:elmundo.es