The La Santa Volcano Triathlon Club, beginning of the 2023 National Triathlon Ranking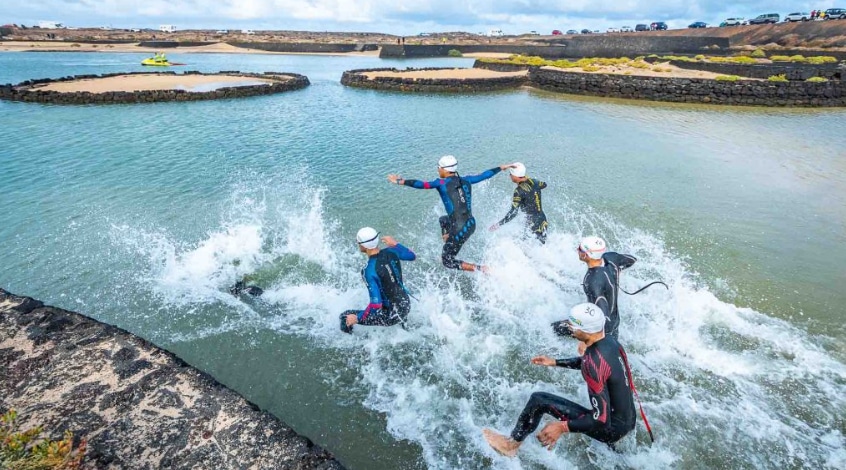 El National Ranking of FETRI Triathlon 2023 will start in the La Santa Volcano Triathlon Club, which will be held on February 25.
This it will be its XXXVII edition which has been taking place since 1984 on the island of Lanzarote, an emblematic setting for the practice of this sport.
The Volcano Triathlon, framed in the FETRI scoring events calendar, tests its participants with the distances of a olympic triathlon: 1,5 kilometers of swimming, 40 by bike and 10 on foot.
One more year, the Volcano Triathlon will have its start and finish at Club La Santa facilities, organizer of the event.
As usual, young people between the ages of 7 and 17 will have the opportunity to compete in a test adapted to their age.
On the afternoon of Friday the 24th, the Volcano Kids, a social race with the aim of promoting sport and active life among the little ones.
The IRONMAN 70.3 and IRONMAN Lanzarote next races
This competition is prominently located in the Club La Santa events calendar, since the hotel and sports complex will organize two other emblematic events in the following weeks.
Thus, the IRONMAN 70.3 Lanzarote will be held on March 18 and the IRONMAN Lanzarote It will take place on May 20.
The three tests, of increasing accumulated distances, offer various possibilities to the national and international triathlete community and will complete a full quarter of triathlon on the island.
All those interested in participating in the Club La Santa Volcano Triathlon 2023, can still do so by registering here.