Vueling returns triathlete Carlos López 50 € for breaking his 6.000 bike
His only 4 month bike was valued at 6.200 €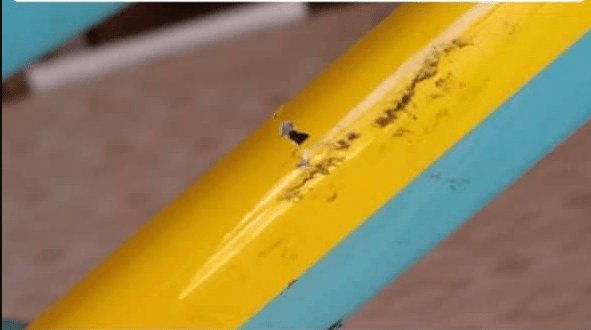 The Mallorcan triathlete Carlos López has published on social networks that has received the compensation of only € 50 for the damages suffered in his bicycle when he returned from competing in the past IRONMAN Vitoria.
On this journey, his bicycle suffered a partial break in the frame, leaving it unusable.
At that moment Carlos commented. "Vueling, after flying with you to Mallorca, I find the broken frame of my bicycle. There are no company personnel and it is Iberia who should take over. As a few hours have passed since my arrival, they wash their hands and give me a phone that never responds. Very bad!!
Well, now two months later, he has finally received compensation, but only € 50 when his bike was valued at more than € 6.000 since he only had 4 months since the premiere.
In networks he commented: "After two months I just had the bike transfer !!! € 50 the price for a bicycle with 4 months and its price of PvP € 6200. "
@vueling You have surpassed yourself. What level to devalue a competition bike Pvp 6200 € with 4 months to 50 €.
You have entered that by splitting my painting @Orbea Ordu 2 months without bike. Without the specific triathlon bike. #I dont believe it #indignant #Shame

- Carlos López (@Carlostri83) September 16, 2019


Since Vueling, they have answered the following:

From Triathlon News we wish you to solve the situation and make it fair compensation.