The long distance returns to the Balearic Islands with the Mallorca 140.6 Triathlon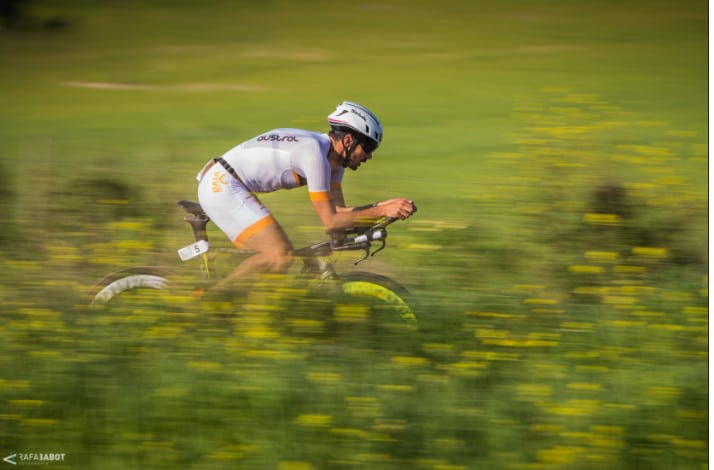 The next September 25 The long distance triathlon returns to the Balearic Islands with the highly anticipated Mallorca 140.6 Triathlon that will hold an interesting contest for victories in both the male and female categories.
Since 2016 a triathlon of this type has not been held in Mallorca and the professionals were "hungry" to compete in a perfect natural setting for this sport, such as the start and finish line at Playa de Muro in the bay of Alcùdia or the interesting cycling route through the interior of the island (Muro, Santa Margalida, María de la Salut, Sineu, Llubí, I nca, Búger and Sa Pobla).
2 distances
In the men's category in the "queen" distance over 3.800 meters of swimming, 180 of cycling and 42,2 kilometers of running, the main favorites are the locals Carlos López y Joan Nadal, the czech Petr Vabrousek or the Polish Kacper Adam, while the veteran from Madrid Ramon Ejeda, Ander Irigoyen, Xesc Artigues and the Belgian Nelis pex They will try to surprise.
Carlos López was the last winner of a long distance triathlon in Mallorca in 2016, and together with Joan Nadal they will surely give one hundred percent so that the victory remains at home, since they know the circuit to the millimeter and will have unconditional support of the local public.
Dutch women stand out Marion tuin, which stands out in the cycling segment and will try to break the race from the start, or the Belgian Deborah Van Gossum. Of the total participants, 20% are women, and 60% are foreign triathletes.
In the distance "Half" the main favorites are the Balearic Miguel Ángel Fidalgo and the German Mareen Hufe.
The Mallorca 140.6 Triathlon will take place under a strict anti-coronavirus protocol to guarantee the safety of athletes, spectators and volunteers, and aspires to become an international benchmark due to the extremely high organizational demands and the spectacular natural environment in which it is held.
Drafting is not allowed
The Mallorca 140.6 Triathlon is a return to the origins of this type of competition in which drafting is prohibited in the cycling segment (go to wheel), extending the distance from 12 to 20 meters.
Where does the name come from?
Mallorca 140.6 Triathlon takes the name of the total sum of its route in miles, 140.6, which is equivalent to 226 kilometers. In total, athletes will have to complete 3.800 meters of swimming, 180 kilometers of cycling segment, and 42.195 meters of running to the finish line in Playa de Muro.
Parallel to this long distance, it will be possible to participate in the Mallorca 140.6 Half Triathlon, just half the distance: 1.900 meters of swimming, 90 km of cycling and 21 km of running.
www.mallorca140-6triathlon.com