Triathlon News
They again beat another record by Michael Phelps, this time in the 100 butterfly meters
The American Caeleb Dressel breaks the mark of his compatriot Michael Phelps in Rome 2009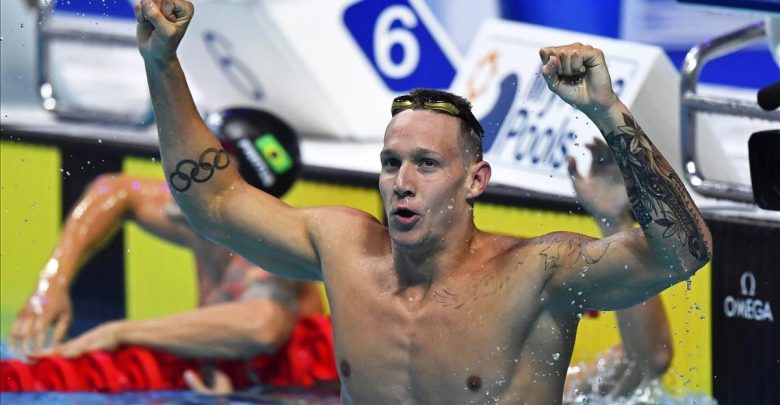 As reported by the agency EFE the American Caeleb Dressel has beaten this Friday the world record of the butterfly 100 when swimming in 49.50 in the semifinals of this test. The world record held by his compatriot Michael Phelps achieved in August from 2009 in Rome (49.82).
This is the fifth record that is beaten at the Gwangju World Cup. The previous one was the one achieved by the Australian women's team of the long relay, formed by Ariarne Titmus, Madison Wilson, Brianna Throssell and Emma McKeon, who on Thursday broke the world record for distance in 7: 41.50 and finish with a cap dating from Roma 2009 and who got the Chinese quartet (7: 42.08).
Hungarian Kristof Milak, a swimmer of 19 years, beat this Wednesday with 1: 50.73 the world record of the butterfly 200 which also had the legendary Michael Phelps from the 2009 World Cup in 1: 51.51 and previously in the 100 breaststroke, the British Adam Peaty broke his world top when swimming in 56.88.
In Thursday's session, Australian Matthew Wilson, with 2: 06.67, matched the world record of the 200 breaststroke he now shares with Japanese Ippei Watanabe