There is already a date for the Doñana 2019 Challenge
The particularity of this test is that it starts with cycling followed by swimming and ending with the race on foot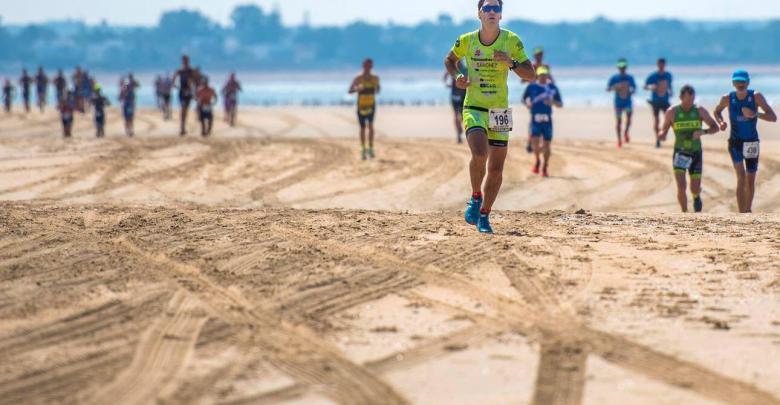 The Andalusian triathlon federation has announced that the tenth edition of the Doñana Challenge the 21 of September of 2019 will be disputed.
Video summary Desafio Doñana 2018
The Andalucía Desafío Doñana is a unique test in Spain, since it does not start as usual with the swimming segment, if not with a cycling sector of 100 kilometers of route.
What differentiates it from other tests is the order and distance of the disciplines; as well as its journey through places and environments of singular beauty and sensitivity, such as the mouth of the Guadalquivir and the Doñana National Park
The competition format is as follows
1 º Cycling: 100 km
2 º swimming: 1 km (individual) 2,8 km (equipment)
3 º Foot race: 30 km
The cycling route will cross the town of Trebujena, Sanlúcar de Barrameda, Chipiona, Rota, Jerez de la Frontera and El Puerto de Santa María.
The true uniqueness of the event is the foot race segment, which runs entirely through the virgin beach of Doñana National Park, the largest ecological reserve in Europe and a World Heritage Site since 1994, and from which the name of this event derives.
Further information: https://www.desafiodonana.com
Photo: Juan Jose Ubeda.