Zoot Sports partners with TriStar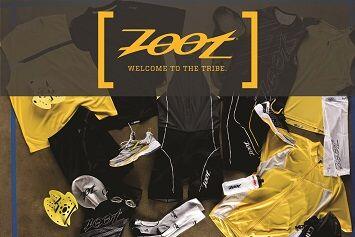 TriStar and Zoot Sports have announced a partnership in 2011. This merger makes Zoot Sports the exclusive sportswear brand for technical apparel and shoes for five TriStar events, including TriStar Mallorca, TriStar Worms-Germany, TriStar Lyon, TriStar Estonia and TriStar Monaco.
"This union between Zoot and TriStar is the result and the perfect example of our commitment and passion for triathlon. Zoot is very proud to be part of such a dynamic and innovative series of events that aim to bring as many people as possible to the spirit and way of life of this sport. We are looking for as long a mutually beneficial partnership with TriStar as possible, and together we will help build the future of the sport," said Jeff Mechura, VP Global Marketing for Zoot Sports.
The agreement will provide the full official equipment for the events, which includes clothing for athletes, volunteers and the organization's team, among other issues.
"It is a great honor for us to have won Zoot as an official partner. Zoot is one of the world's leading brands in triathlon. After the first and fruitful talks, we are fully confident that our cooperation will be an important support for our two brands and for our events. From previous experience we know that we can work very well hand in hand with Zoot", says Laurent Gauthier, President of Star Production SARL.
Zoot is 100% focused on offering athletes the latest in technical clothing, wetzoots (wetsuits), sports shoes and accessories. For 25 years, Zoot has pioneered the innovation of solutions for the various sports products used by triathletes from head to toe, from the kick-off of a competition to their goal. Zoot continues to advance its own history to bring all its innovations and comprehensive multisport products around the world. www.zootsports.com