Zuriñe remains in Top20 of the WCHS Yokohama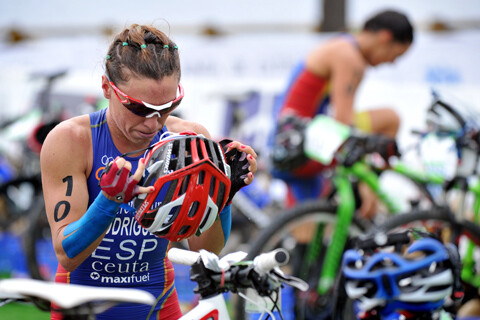 Once again hIt has been the unstoppable New Zealander Andrea Hewitt, 01:59:17, who has achieved first place on the podium for the second time in a row, after the grand final last weekend in Beijing. This time she was accompanied by the Australian Emma Moffatt, 01:59:30, and the New Zealander Kate Mcllroy, 01:59:44
Spain has been represented by Zuriñe Rodríguez who has managed to be in the Top20 of one of the most important tests at the international level, achieving 16th place with a total time of 02:01:34. Marina Damlaimcourt entered the finish line in position 23, 02:02:12.
The triathletes have had to compete on an Olympic distance circuit, which had 2 laps of swimming to complete 1500 meters, 8 laps in the cycling segment to complete the 40 km and 4 laps of running to finish the 10 km.
On a hot and humid day, with a temperature of 28 degrees Celsius, the race began at 8 in the morning (01:00 Spanish time). Britain's Lucy Hall was the first out of the water, alongside World Series favorite and winner Helen Jenkins. The Spanish Zuriñe Rodríguez and Marina Damlaimcourt came out of the water together in the middle of the group
After the first lap of the cycling segment, a leading group of 25 women was formed, among whom we could see Hewitt, Moffatt, Norden Lisa, Jackson and Emma. The chasing group had approximately 22 women who joined in the last round, forming a large group of 48 triathletes entering the second transition.
As soon as she left, the Swiss Nicola Spirig led the race, followed closely by Mcllroy, but it was hardly time for Andrea Hewitt, 01: 59: 17, to place herself as last week in Beijing, at the head of race entering the finish line with a clear difference. The fight was for the second and third places, which, despite the fact that the current world champion Jenkins was in second position, she could not keep up and had to get off the hook, finishing in sixth position. She was finally overtaken by Australian Emma Moffatt who, 01:59:30, who took second place on the podium, accompanied by New Zealander Kate Mcllroy, 01:59:44.
More information and test results:
http://wcs.triathlon.org/results/results/2011_dextro_energy_triathlon_-_itu_world_championship_series_yokohama/5973/