Crown Sport Nutrition Launches New Gummy Energy GUM Bar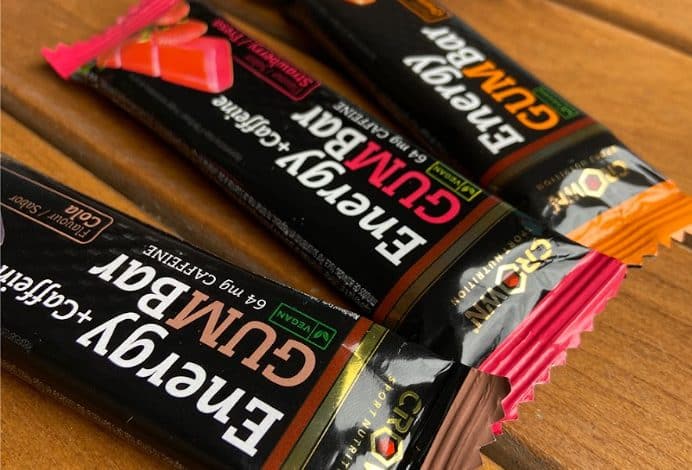 Crown Sport Nutrition launches the new Energy GUM Bar, gummy energy bars with a technical formulation.
To help athletes consume carbohydrates in a simple, fast and appetizing way, the brand had the Energy Bar, oatmeal bars with a solid texture and the Energy Gel, gels with a liquid texture but they lacked a intermediate texture; the jelly bean
This texture is very interesting for those athletes who want to eat something solid at times of maximum effort or who have a hard time taking gels.
At Crown they have been thinking for years about how they could offer a product that was not just another gummy bar and that complied with their principles of science and quality.
They needed a product with good formulation, good flavor and good digestion.
After the success of these 5 years in athletes of different levels, with their Energy Gel, we decided that this was the basis on which to work.
La Energy GUM Bar is a gummy energy bar with a technical formulation, based on different types of carbohydrates, electrolytes and amino acids. Version with and without caffeine.
Features:
Provides 23 g of carbohydrates per bar
With 64,4 mg of Caffeine per bar (Strawberry and Cola flavors)
With minerals from assimilable sources: Na, K and Mg
With a plus of branched chain amino acids (BCAA), Arginine and Taurine
Gummy texture with incredible flavor and digestibility
Suitable for Vegans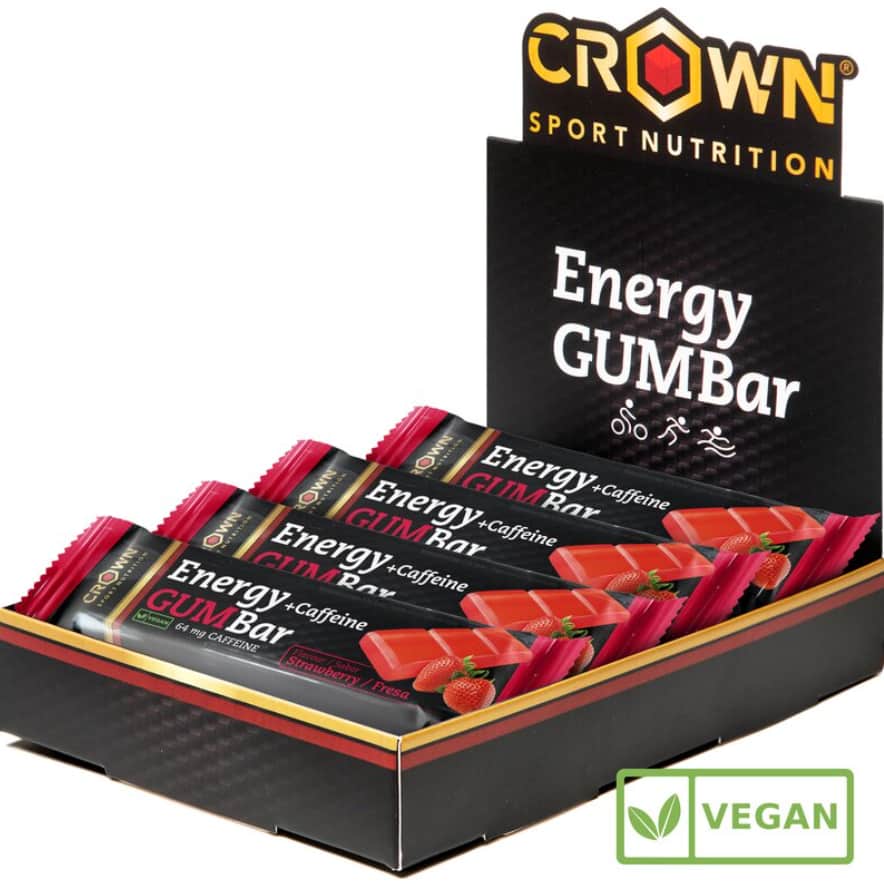 THE BRAND
Crown Sport Nutrition is a Spanish brand specializing in high performance. First Spanish company with Informed Sport anti-doping certification, have carried out numerous scientific studies with several articles published in JCR Q1 and Q2 that endorse several of their products and their philosophy. They have science-based formulations, raw materials and premium manufacturing.
They collaborate with international universities and institutions such as the U. Greenwich, the UFV and the ESSNA and also with top international level athletes, teams and federations.
They are currently expanding internationally in European markets, the Middle East and Latin America.