How should hydration be when we train? The nutritionist of the Movistar Team tells us
Juan Carlos Llamas, Movistar Team nutritionist tells us in this video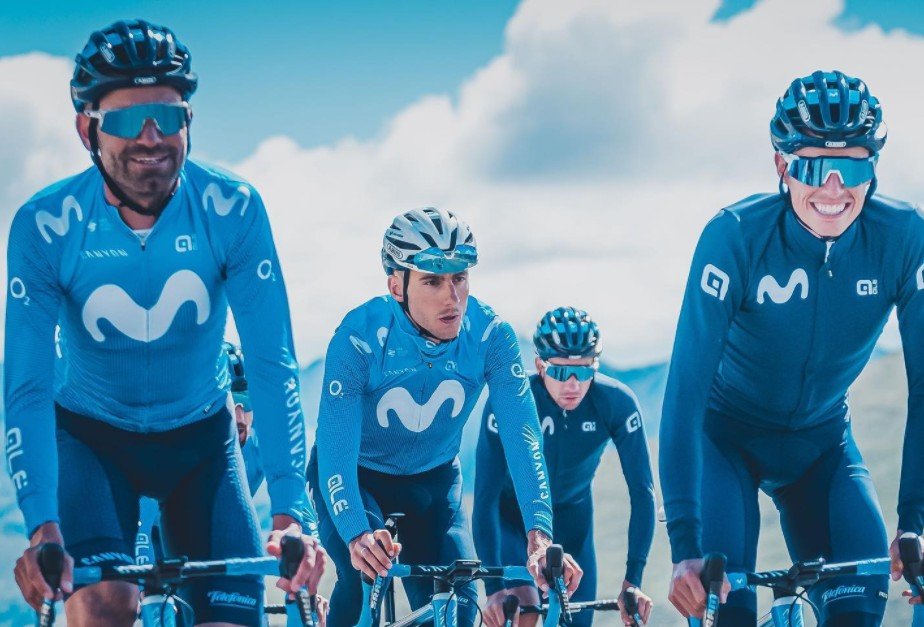 Can you train good hydration? What does thirst tell us? Is water enough to hydrate us? How does the intake of sugars affect our performance? Are all isotonic drinks the same?
With an eye on getting back in shape after Christmas excesses and loaded with the best resolutions to start the new year in the healthiest way, Juan Carlos Flames, nutritionist of the Movistar Team, share the guidelines for proper hydration.
RAW is a key piece in the physical preparation of the Movistar Team riders.
With more than 20 years of experience in the field of nutrition preparing high-performance athletes, such as the Movistar Team or Racing de Santander, Juan Carlos, has wanted warn of the risks of liquid sugars, highly addictive.
This is one of the causes of obesity pandemic affecting 500 million people worldwide, according to WHO data.
RAW, the first organic isotonic drink no added sugar
Thats why he Movistar trusts RAW, the first organic isotonic drink without added sugars suitable for vegans and celiacs, which will once again accompany the Movistar Team riders this season and help them achieve a clean and functional recovery during their training sessions and also in competitions.
But the alliance with the Movistar Team goes beyond the nutritional contribution and the benefits offered by the RAW formula: "In a world of climatic emergency, in which we are not taking care of nature as it deserves, cycling is a sport and an art of respecting the environment.
At the Movistar Team we want to be a top-level 100% sustainable team and our commitment to this mission leads us to join forces with companies that follow this philosophy.
In short, Raw is the official drink of the Movistar Team for many reasons: by composition, by flavor, by effects, by design, by philosophy and by product elaboration. Like to take it off the runners"Juan Carlos sentence.
Do not miss the interview with this expert to learn how the equipment is prepared and the importance of good hydration.