Crown Sport Nutrition keeps its production open and offers a 25% discount on its entire website
Use the coupon "entrenoXCasa"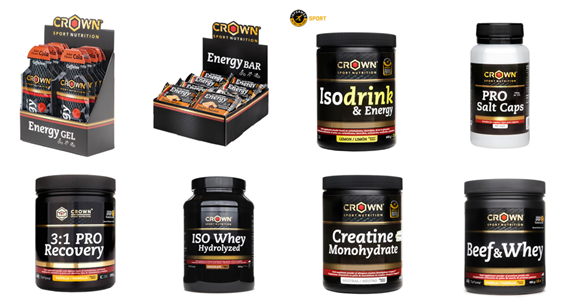 Crown Sport Nutrition is a Spanish brand of reference in sports nutrition in endurance sports.
In these difficult times that are happening in Spain, with thousands of companies closed, they have become main objective to keep the job of your employees and Maintain as much as possible an activity that does not stop a chain that many families live in.
That is why they offer a 25% discount on your entire website while the coronavirus crisis lasts.
In addition, shipping costs have been adjusted to be free from the € 17 order.
To get the discount use the coupon "trainingXHouse"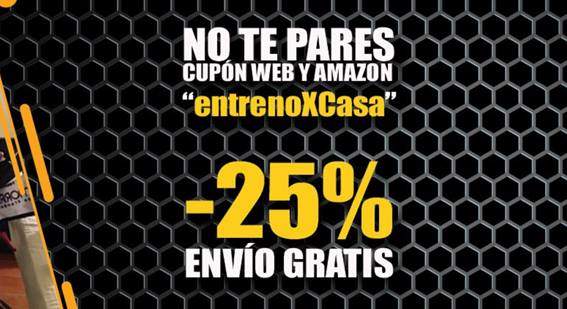 "We will not stop, because we are a family, and we are driven by the values ​​of sport"
In a statement sent to the press, Pol Gieco, CEO and founder of the brand commented
«At Crown Sport Nutrition we have decided that we will not stop, because we are a family, and we have been driven by the values ​​of sport since we were born as a company: companionship, effort, sacrifice, nonconformity ...
The virus attacks people in two ways: health, the economy. Let's take care of both.
For our part, following the commitment of our entire history, we create free and valuable content for the entire world of sports, content that adapts to this new temporary reality.
We also improve conditions for our clients, both in logistics and in price, because we have to keep the jobs of our workers, it is not an option, it is an obligation for us.
We ALL have to be ready for the "after." Companies have to be "oiled", trained athletes and society awake.»
Your TOP products
Although they have a wide range of products, all of them of great quality, we collect their "TOP" products
Further information: https://crownsportnutrition.com/tienda/