Crown Sport Nutrition launches hyperbar 45, a double gummy bar
New hyperbar 45, double gummy bar with 45 g of 1:0,8 carbohydrates. With extra sodium and caffeine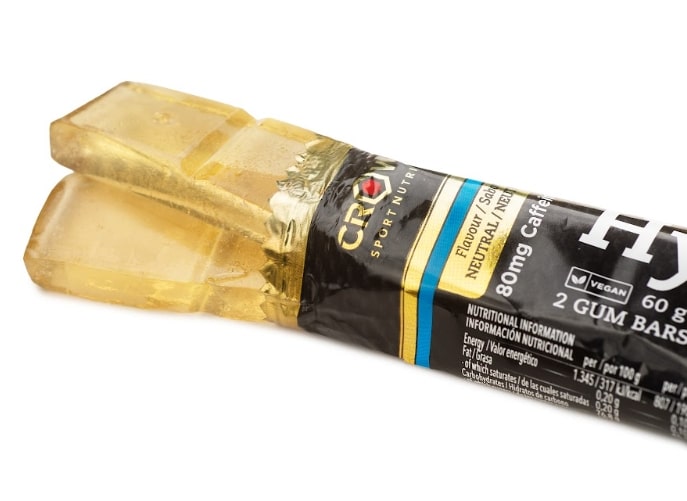 Following the presentation last week of the HyperGel 30 Hydro, Crown Sport Nutrition continues to expand its high performance range for endurance athletes, the Hyper(1:0,8) line
On this occasion he presents the HyperBar 45, a double gummy bar, neutral flavor, with 45 grams of carbohydrates, extra sodium and caffeine (in the caffeinated version) and a texture very easy to chew and swallow.
Crown Sport Nutrition expands its Hyper(1:0,8) product line with the HyperBar 45, in its versions with and without caffeine.
It contains the ideal mixture of carbohydrates, glucose and fructose, in a 1:0,8 ratio, since with this ratio maximum oxidation of exogenous carbohydrates is achieved according to the latest studies. Indicated for high carbohydrate consumption.
Gummy texture!
For all those who want to change textures between gels and drinks, Crown Sport Nutrition offers the option of the solid bar format, but in the form of a jelly bean, very easy to chew and swallow.
In addition, unlike other types of bars (oats, dates, etc.), with this one you can leave a small piece on the side of your mouth and wait for it to dissolve little by little, something that does not happen with the other bars. that yes or yes, you have to chew them to be able to swallow them.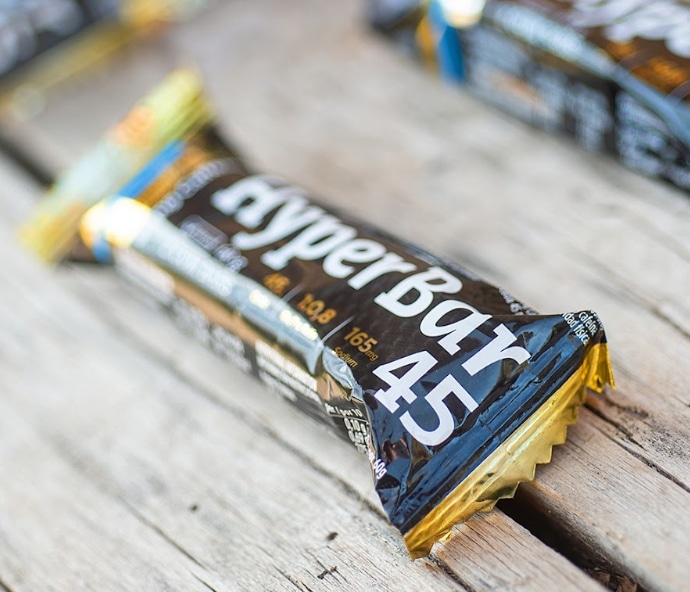 Neutral taste! No flavorings, sweeteners, colors or preservatives
For minimize gastrointestinal problems that can be produced, we have developed a highly pure product, so it has no flavor, only at the organoleptic level it has a slight sweet touch provided by the ingredients themselves, sucrose, glucose and fructose, nothing more.
It does not contain flavorings, sweeteners, colorings, or preservatives.
The main features are:
Provides 45 g of Carbohydrates and 80 mg of Caffeine
Mixture of Glucose and Fructose in a 1:0,8 ratio
With a plus of Sodium (Sea Salt) 165 mg
Gummy texture with high digestibility
Neutral flavor, without added aromas
Suitable for Vegans
PVP: €3,49 60 g double bar
Next week they will present the latest product in the line hyper(1:0,8), which together with the HyperBar 45platforms, HyperGel 30 Hydro as well as the Hyper Drink 90, will allow athletes to consume high amounts of carbohydrates per hour, minimizing stomach problems.
THE BRAND
Crown Sport Nutrition is a Spanish brand specialized in high performance. First Spanish company with Informed-Sport anti-doping certification, they have carried out numerous scientific studies with several articles published in JCR Q1 and Q2 that endorse several of their products and their philosophy.
They feature science-based formulations, raw materials, and high-quality manufacturing.
They collaborate with international universities and institutions such as the University of Greenwich, UFV and ESSNA, as well as top-level international athletes, teams and federations.
They are currently expanding internationally in European markets, the Middle East and Latin America.