5 guidelines to feed yourself if you eat out the days before the competition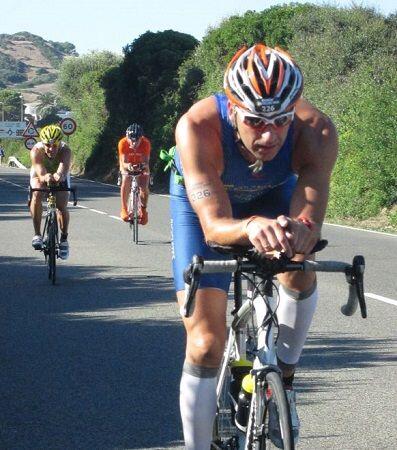 Tips to keep your food when you travel to a competition
Sandra Sardina,specialist in sport Nutrition and collaborator of Triathlon News tells us what guidelines we have to follow when we move to a competition.
If you have to travel far from home to participate in a competition, it is important that you have controlled the logistics around your diet (breakfast, lunch and dinner). Here I propose 5 tips that can help you.
Find an Apartahotel
Try to look for an Apartahotel in the same place or close to where the race takes place, they have the advantage of having a fridge, stove, kitchen utensils (glasses, plates, pots, cutlery). For me, it's the best option that exists since you only have to go to supermarket closest or bring the food from home and cook it. SUPERPRACTIC!
Free buffet
If it is not feasible and you have to stay in a hotel, in this case try to make it free buffet*so you can make menus that adapt to your needs;
* Breakfasts:
White or whole wheat toast
Corn or muesli cereals ... Maria cookies
Jams, quince, honey, cocoa butter
Low-fat or semi-soft cheese, ham, omelet
Nuts
Yoghurt
Fruit, juices
Tea or coffee
Water
*Meals and dinners:
Varied salads
Boiled vegetables
Pasta, rice, potato, legume (cold or hot)
Meat, fish, eggs (boiled, iron, oven ...)
Yoghurts, fruit
White or whole grain bread
Olive oil
Speak with the Hotel for a special menu
Another option may be to try to speak with the hotel managers to reach an agreement agree on a menu that seems appropriate to you Important to choose simple cooking (oven, boiled, steam, griddle, sautéed), avoiding over-seasoned cooking (stews, fried, tempura, sauces, spicy, raw foods ..).
If you are sweet also avoids desserts with a very high fat content (tiramisu, chocolate and cream ice cream, pastry creams), better a simple ice cream, yogurt or fruit.
Take a tupper
A third option can be bring the previously cooked food from home, in a thermal tupper, or in a refrigerator (this option is only useful for a day away from home) ... Of course, try to make cold preparations and maintain the right food temperature at all times, as they could spoil and give you some food poisoning problem and ruin your race.
Do not eat a lot of fiber the day before
The day before the competition is always recommended reduce or eliminate the intake of waste, dietary fiber, since it can cause gastric problems in the race, and it is worth preventing them. So, we will avoid vegetables, salads, fruits, legumes, whole versions. We will also avoid cooking that requires fats and sauces, spicy foods and raw meat and fish.
Example day previous competition
Breakfast:
Pasta or cooked white rice with plenty of water and salt.
White bread or cereals No. wholemeal with quince or oil and salt
Omelet of egg whites or egg whites or low fat cold cuts
Fruit juice
Food and dinner
Pasta or rice or potato
Fish or meat low in fat or fish
Yogurt or cottage cheese with honey or rice pudding or flan
Bread
Water
Sandra Sardina