Pre-competition Diet of a Long Distance Triathlon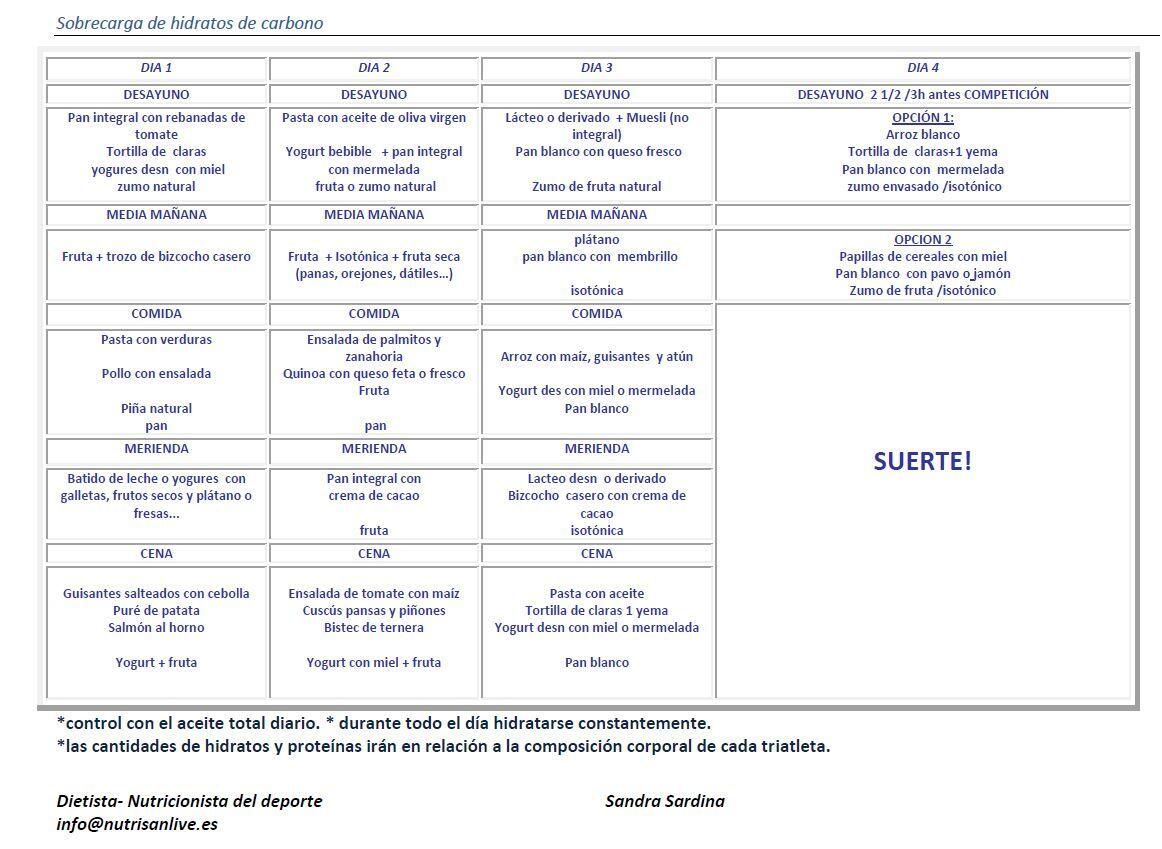 Sandra Sardina, Specialist sport Nutrition and collaborator of Triathlon News It offers us a diet to carry out an overload of carbohydrates prior to the competition.
Although not everyone applies it, it is clear that reaching the competition having made a good overload of carbohydrates Is fundamental for Successfully face a long distance triathlon.
Is in the liver and in the Muscle mass where we store carbohydrates (sugars), we do it in the form of glycogen and for this to happen we need to store 3 water molecules for each sugar molecule.
So do not forget to hydrate yourself fully as well as being hyper-fueled, remember that dehydration is the first factor of diminishing performance!.
I do not recommend doing three days of carbohydrate reduction and then three days of increase, it is known that this expensive process is not necessary for many triathletes, to achieve high glycogen storage.
With the reduction of the intensity of the training and the increase of the carbohydrates in the last three days before the competition it will be enough.
You can download the diet from this link: