Nutrisport launches the Higums Bar, a new energy bar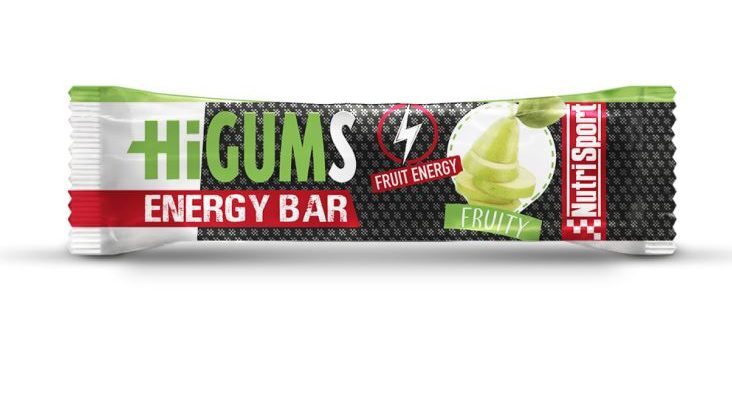 HiGums Bar, a gummy candy bar in two delicious flavors: fruity and strawberry.
After the launch in September of Fuel Gel and Hydra Zero Sticks The Spanish reference brand in the world of sports nutrition, Nutrisport, has launched the HiGums Bar new Energy bar.
The consumption or absence of carbohydrates has a immediate impact on sports performance during training and competitions. For this reason, the NutriSport R&D Department seeks to optimize the intake of carbohydrates, reaching all the tastes and preferences of athletes. HiGums Bar constitutes a new soft texture bar (quince type), easy to chew, ideal to satisfy those most demanding palates during intense physical efforts.
Once digested carbohydrates are stored in muscle energy stores or in the liver in the form of glycogen, as the muscle will use as Main energy source during sport. However, glycogen reserves are limited, so during sports people will benefit from an exogenous carbohydrate intake.
It is important to remember that taking carbohydrates during sports:
They maintain adequate energy levels, preventing the onset of dizziness or low blood sugar.
They intervene in the correct hydration of the organism.
They prevent the appearance of premature fatigue, favoring mental acuity and ability to concentrate and / or react during moderate-high intensity physical exercise.
Nutritional Information Per unit (25 g)

Energetic value

322 KJ / 77 Kcal

Fats

<0,5 g

Of which saturates

<0,5 g

Carbohydrates

19 g

Of which sugars

18 g

Proteins

<0,5 g

Composition:

Vitamin C:

16 mg (20% *)

* VRN: Nutrient Reference Values.
Presentation: 25 grams bar.
Flavors: Fruity and Strawberry.
How to use: Take a bar every 45-60 minutes during physical exercise.
You can buy it in the following link