NutriSport adds the watermelon flavor to two of its most popular products: Sport Drink and StressNutril.
These products are the most appreciated in its Endurance line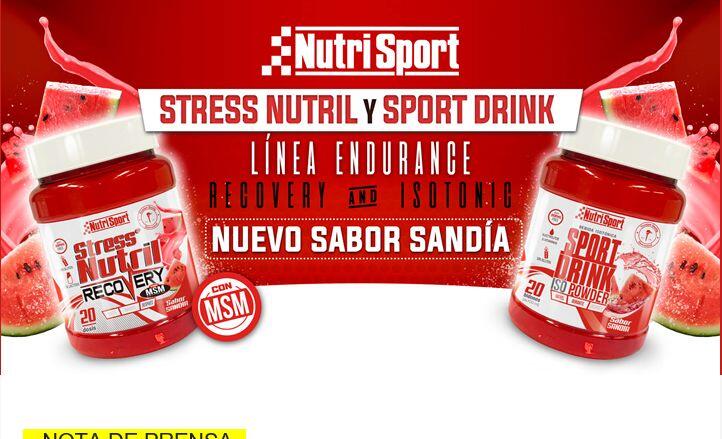 Summer has left us to start a new season, autumn. However, why should we leave behind that summery feeling that we like so much?
NutriSport incorporates to its already well-known line of isotonic drinks, Sport Drink and his recovery star, StressNutril, the new watermelon flavor!
Sport Drink, Drink to hydrate you
If what you are looking for is a drink with a good taste to hydrate you and reposition electrolytes in training and during competition, Sport Drink it is what you are looking for.
Combine a ratio of carbohydrates together with a complex of vitamins and minerals. Among which stands out his contribution in sodium, magnesium y potassium.
Stress Nutril is the recovery shake
If otherwise, you are one of those ends without power, or of those who suffer those painful muscle cramps that wake you up at midnight and don't let you rest when you practice sports,
Nutritional Stress is the recovery shake that will help you fight those moments.
Composition:
Among its composition we highlight:
Whey protein isolate, and a carbohydrate complex to promote muscle and energy recovery.
Minerals and vitamins, for the recovery of electrolytes and the proper functioning of the body
BCAA's and L-Glutamine for muscle care.
MSM, ideal for joint care.
Find out more about these news at www.nutrisport.es Try them and let us know what you think!