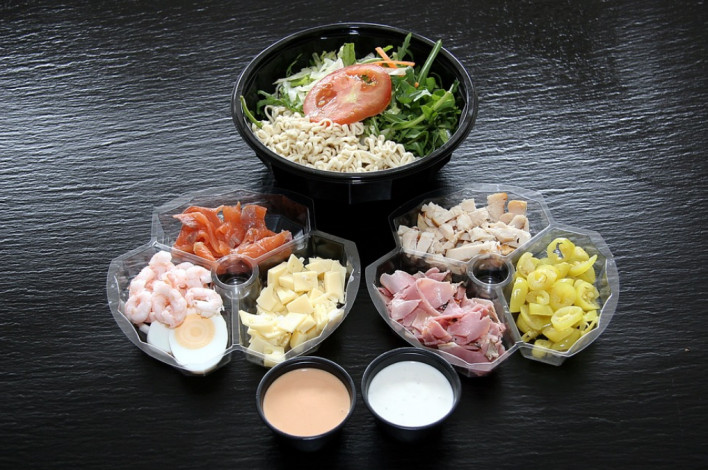 Vitamin D is one of the most important substances for the health of the human body.
In addition to being necessary so as not to alter the proper functioning of the body, a vitamin D deficiency can lead to the appearance of certain diseases, such as osteoporosis, osteoarthritis or rickets in children.
If you still don't know how much vitamin D is in food or why it is so important to have good levels of vitamin D, we encourage you to learn more about this essential compound for life.
What is vitamin D
Vitamin D is an essential nutrient for human health. Its importance is due to the fact that it allows the body to absorb calcium from the intestines, a necessary component for good bone health and strong bones and teeth.
Calcium and vitamin D will help prevent the disease of osteoporosis, with which the bones become weaker and prone to fractures.
Vitamin D or calciferol will also prevent rickets, present in babies and in childhood.
What is vitamin D needed for?
Vitamin D will not only help prevent diseases related to calcium malabsorption (osteoarthritis, osteoporosis, rickets, osteomalacia), but it will also help to properly develop other important functions:
Regulates calcium and phosphorus levels in the blood
Promotes the intestinal absorption of phosphorus and calcium from food
Helps the reabsorption of calcium at the kidney level
Intervenes in the development of the skeleton helping bone formation and mineralization
Contributes to the proper functioning of the immune system
It is responsible for the anti-aging action.
How it affects with age
Various studies warn of the dangers of lack of vitamin D at certain ages, such as during childhood.
Un vitamin D deficiency in children it is associated with rickets during the growth stage due to lack of mineralization of bone and cartilage.
Experts also warn of the danger of suffering vitamin D deficiency in women of childbearing age (15-50 years), finding that the skin phototype with darker pigmentation is associated in our population with hypovitaminosis D, followed by the fact that no woman reaches the recommended consumption values ​​and almost half have low calcium intakes.
These studies corroborate that low concentrations of vitamin D are associated with a high risk of suffering from chronic diseases, such as diabetes, cardiovascular diseases, breast, prostate and colon cancer, some autoimmune diseases, and osteomalacia in adults.
How to consume vitamin D
El sun and vitamin D They are closely related because our body produces vitamin D from direct exposure to the sun in open spaces.
Between 10 and 15 minutes three times a week are more than enough to cover the basic needs that our body has for this vitamin, obtaining it naturally.
However, people who live in places with little sun are forced to resort to food and supplements.
Top Food Sources of Vitamin D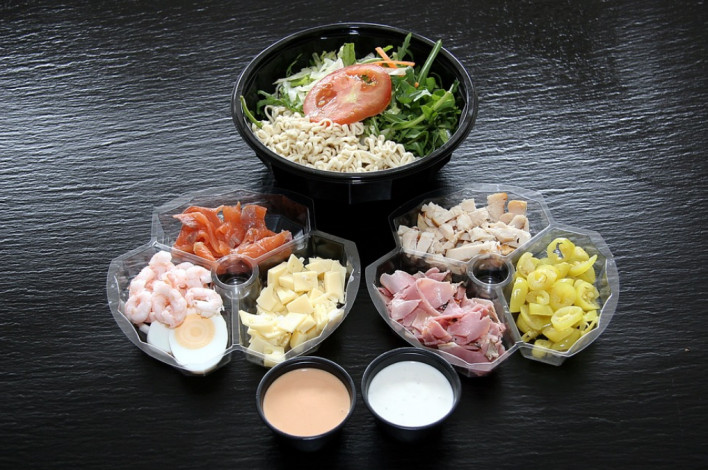 The main food sources where you can find vitamin D are:
Fatty fish (elver, herring, tuna, mackerel, salmon)
Cod liver oil
Meats and sausages
Dairy products and their derivatives
Eggs
Mushrooms
If we take into account the vitamin D content of foods, these are the ones that stand out the most:
| | | | |
| --- | --- | --- | --- |
| | µg Vitamin D / 100 g of food | grams food / standard ration | µg Vitamin D / serving |
| Cod liver oil | 210 | 10 | 21 |
| Elvers | 110 | 75 | 82 |
| Salted herring | 40 | 50 | 20 |
| Tuna | 25 | 150 | 37 |
| Canned tuna in water | 25 | 80 | 20 |
| Mackerel in oil | 25 | 80 | 20 |
| Tuna in oil | 24,7 | 80 | 20 |
| Bonito in oil | 23,8 | 80 | 19 |
| Herring | 22,5 | 150 | 34 |
| Conger | 22 | 150 | 33 |
| Tuna, bonito, mackerel (pickled) | 20 | 80 | 16 |
| Royal jelly | 20 | 10 | 2 |
| Smoked salmon | 20 | 100 | 20 |
| Prawns | 18 | 175 | 31,5 |
| Mackerel | 16 | 150 | 24 |
| Mackerel | 16 | 150 | 24 |
| Butternut | 16 | 150 | 24 |
| Anchovies canned in oil | 11,8 | 30 | 3,5 |
| Mustard | 10 | 5 | 0,5 |
As for supplements, cholecalciferol (vitamin D3) is used as a supplement in the diet in which the amount of vitamin D is not sufficient.
How much vitamin D do I need
The amount of vitamin D (International Units or micrograms) that a person needs per day will depend on their age.
For a baby younger than 12 months, 10 mcg (400 IU) is recommended. From 1 year to 70, experts advise consuming 15 mcg (600 IU) per day.
Finally, for adults over 71 years of age, 20 mcg (800 IU) is more than enough to meet daily vitamin D needs.
Tips for a healthy diet
If you want to be in good health, you have to know that food is going to be essential. In addition to a good level of daily vitamin D, we recommend that you apply these useful tips to have a healthy diet:
Eat lots of fruit and vegetables
Cook your own food
Stay active
Add more protein to your diet
Drink at least 1,5 liters of water per day
Limit oil, salt, and sugar
Eat rich and varied
Sports practice
Sleep at least 7 hours a day
Now that you know what foods are rich in vitamin D, why it is so important to consume it, and what is the recommended amount depending on age, among other points of interest, we recommend that you take into account our advice about this essential nutrient.