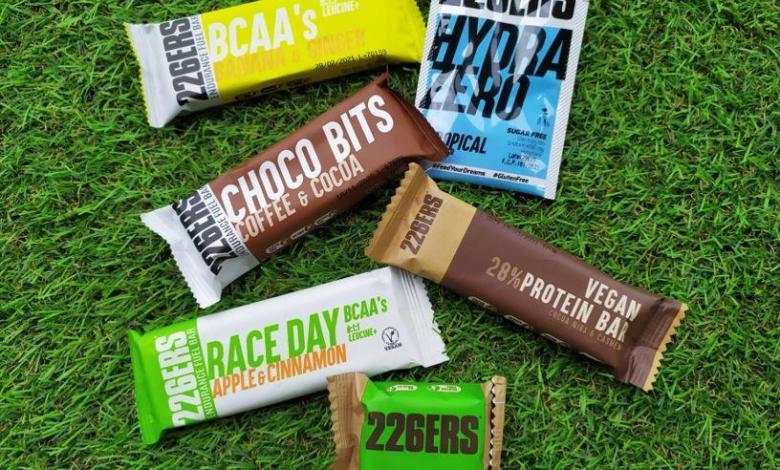 The sports nutrition brand 226ERS has a wide range of products ideal for endurance sports.
In the case of Cycling or the triathlon, it is very common to do largos bike workouts in which various factors such as hydration and the correct replacement of hydrates, salts, etc. must be taken into account.
That is why in this article we collect some of the 226ERS products to take with you on the outings with your group or in competition.
ENDURANCE FUEL BAR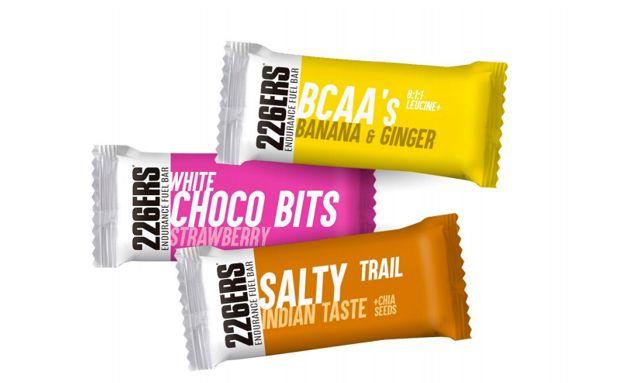 Energy bar rich in carbohydrates based on dried fruits and nuts.
It is a perfect product to take during training or sporting events, especially those endurance activities that are performed outdoors.
Weighing 60 grams, it provides a varied mix of carbohydrates and 9 added vitamins to improve the transformation of carbohydrates into energy
It is also totally recommended to take at any time as a snack, snack or energy contribution prior to training.
https://www.226ers.com/es/producto/endurance-fuel-bar-bcaas/
RACE DAY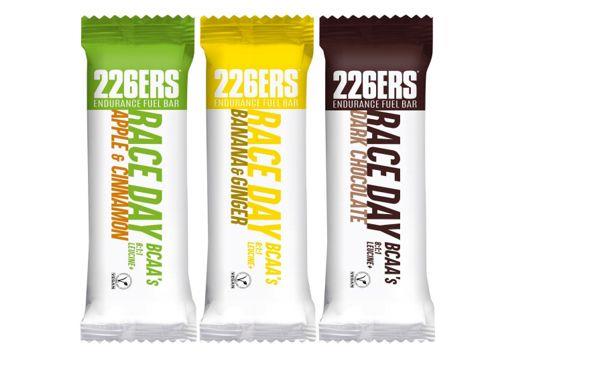 Energy bar rich in carbohydrates based on dried fruits and pumpkin seeds. Suitable for vegans
The Race Days are a variation of the Endurance Fuel Bar BCAA, being these finer, easier to transport and chew. Their weight is 40 grams.
https://www.226ers.com/es/producto/race-day/
VEGAN OAT BAR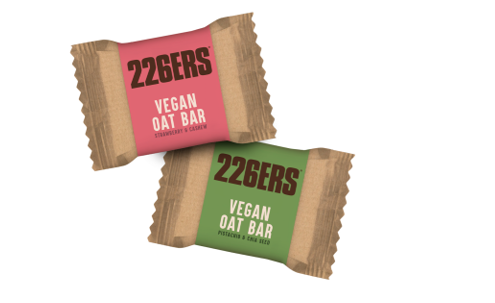 Gluten-free oat bars in two flavors, Pistachio with Chia and Strawberry with Cashews. Suitable for vegans and celiacs
The Vegan Oat Bar with a weight of 50 grams, are bars with a very pleasant texture since the main ingredient is gluten-free oat flakes that also provide great properties.
Oatmeal is one of the most complete cereals due to the contribution of carbohydrates, proteins, fats, fibers and minerals.
It is rich in antioxidants and beta glucans, which have a prebiotic effect on the intestine and regulate blood sugar levels.
https://www.226ers.com/es/producto/vegan-oat-bar/
VEGAN PROTEIN BAR

Vegan protein bar in two flavors, Cocoa with Cashew Nuts and Raspberry with Beetroot.
This bar contains 28% protein formulated with high quality natural ingredients and is suitable for vegans. In addition, it is enriched with superfoods or Superfoods
These are vegan protein bars that contain almost 30% protein from peas and rice, which is equivalent to 11% protein in each bar.
https://www.226ers.com/es/producto/vegan-protein-bar/
HYDRAZERO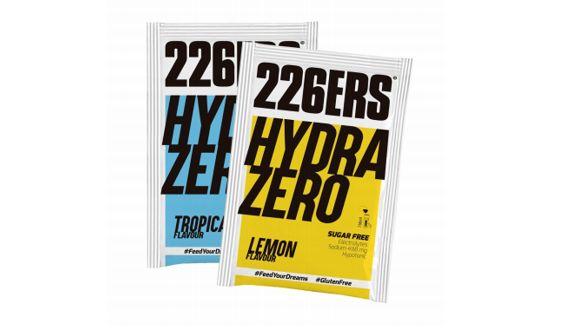 We also recommend the use of Hydrazero, a hypotonic drink ideal for cycling.
Hydrazero is a drink of essential mineral salts when exercising since we must replace the lost electrolytes to perform well, both in competitions and in training.
Each dose of Hydrazero provides 500mg of sodium, which improves hydration and provides a better balance of body fluids.
Being a hypotonic drink, its osmolarity is lower than that of blood plasma, which favors intracellular hydration.
In addition to that the risk of digestive disorders with this type of drink is also lower. It is formulated with Stevia so it provides 0 sugars, so we replace the loss of electrolytes without adding calories
https://www.226ers.com/es/producto/hydrazero-bebidahipotonica/
You can check the rest of the 226ERS product range on its website. https://www.226ers.com/