Sports nutrition articles
The new cookie protein post-workout flavor Nutrisport Cookie
The Spanish brand presents PROTEIN BOOM, the new double cream bar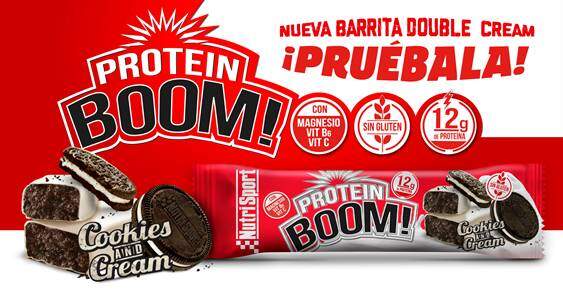 If you are one of those people who take a protein bar after your workout, or as a mid-day protein snack, definitely the new bar PROTEIN BOOM de NutriSport Will not leave you indifferent.
PROTEIN BOOM contains 12 g of milk proteins of high biological value, making it optimal for those people who want both a good energy supply and a high protein content that contribute to muscle maintenance and development. In addition, its formula has been enriched with different vitamins, including Vitamin B6 y Vitamin C, and also with magnesium.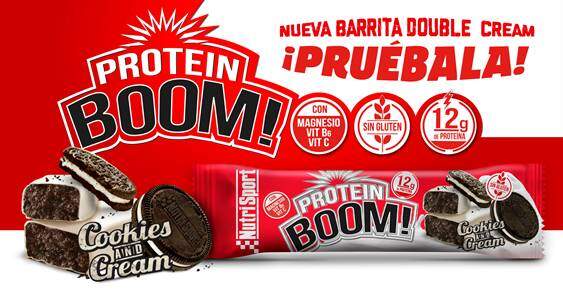 Its irresistible flavor Cookies and CreamIt will make you feel an experience that you will not easily forget. You do not believe it? Try it, and comment in our RRSS what you think! Enter our Instagram @nutrisport_sa.